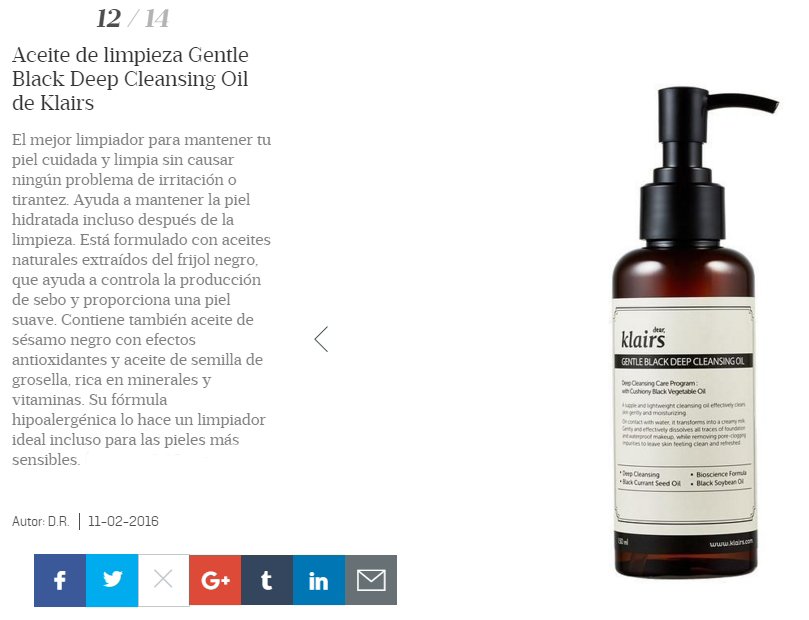 The Klairs Gentle Black Deep Cleansing Oil has been featured in a Mujerhoy article titled, "How to Care for Sensitive Skin".
After their recent entry to Spain through partnerships with Sephora and MiiN Cosmetics, Klairs has been gaining recognition for their emphasis on being gentle to the skin and the earth, when creating their products.
"[It is] the best cleanser to keep you skin clean without irritation to the skin or cause tightness," Mujerhoy said. "It helps keep skin hydrated even after cleansing."
Fortified with antioxidants from natural ingredients like black currant and black soybean, the cleanser along with other Klairs products continue to pave the way for natural cosmetics.
The cleansing oil is up for global purchase online at Wishtrend.