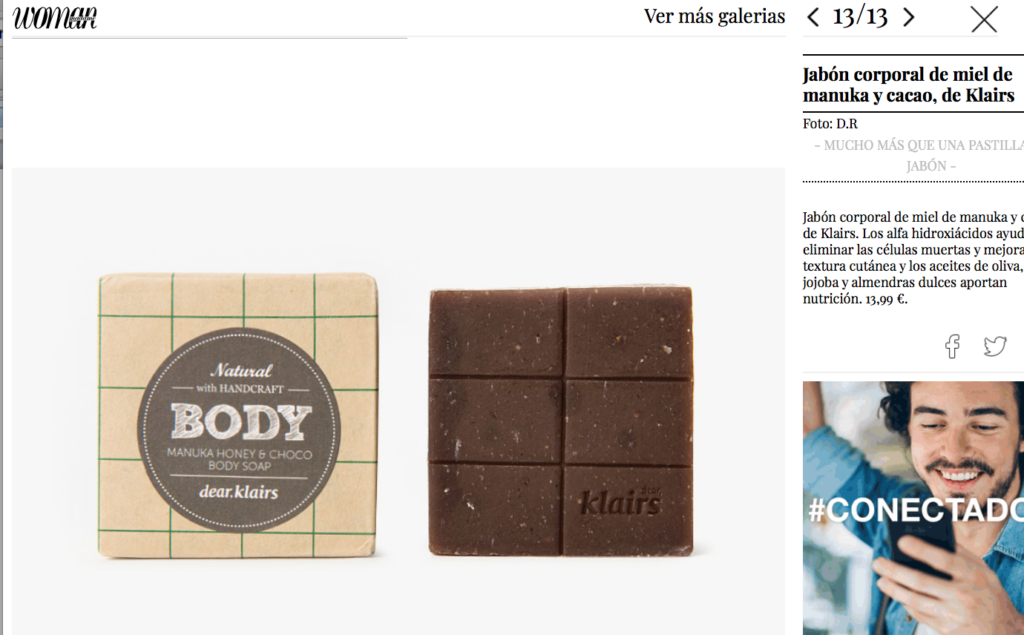 The Klairs Manuka Honey Choco Body Soap was featured in the latest article of WOMAN, a well-known publication in Spain that specializes in fashion, beauty, and culture.
In the gallery filled with various soap photos and Klairs was mentioned, "Jabon corporal de miel de manuka y cacao, de Klairs", alongside other trendy, popular soap products such as L'Occitane, The Body Shop, Palmaria, etc.
The Body Soap, along with the full Klairs collection, is available for purchase online at Wishtrend.com, or through any one of Klairs' global partners.