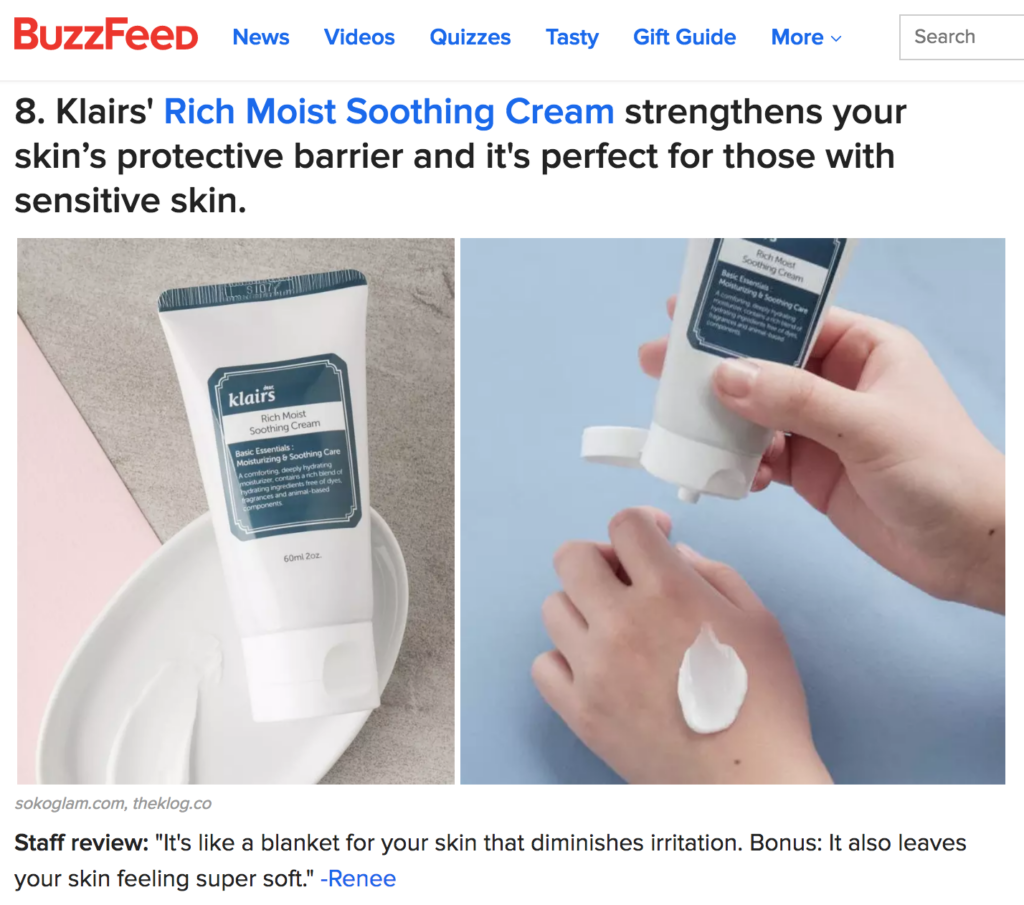 The Rich Moist Soothing Cream was featured in a recent Buzzfeed article titled, "10 K-beauty products that'll make any skeptic into a believer".
Featuring a curated selection of recommended Korean beauty products, the cream was praised for its effective formula also great for those with sensitive skin.
"It's like a blanket for your skin that diminishes irritation." Renee from Buzzfeed said. "It also leaves your skin feeling super soft."
Shop the Rich Moist Soothing Cream on Sokoglam.