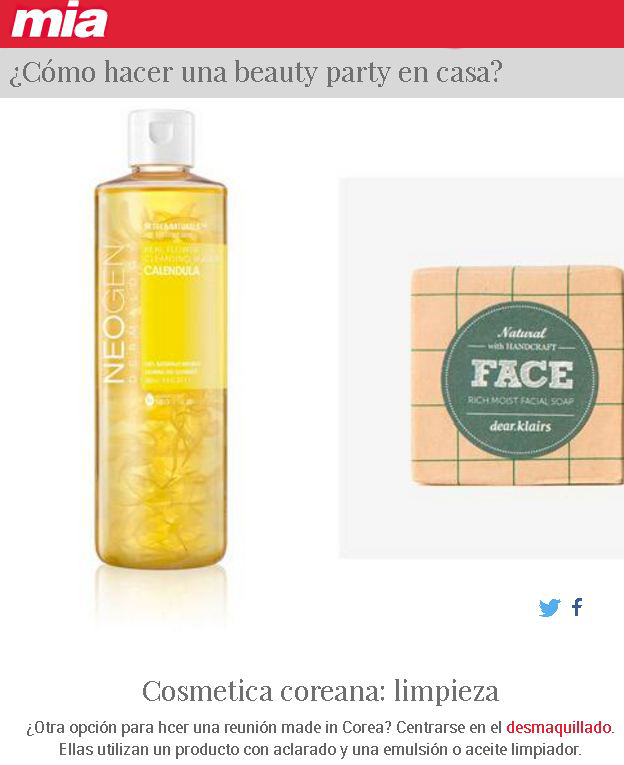 The Klairs Rich Moist Facial Soap was featured in an article by Spanish magazine, Mia.
Highlighting some of their top suggestions for hosting a successful beauty party at the comfort of your home, among the list was beauty superfoods, pedicures, and Korean cleansing products.
Catching the eye of a global audience for their focus on skincare steps that are taken for granted, such as cleansing, Korean beauty has come to lead the global frontier. Klairs has acted as an ambassador of this meticulous skincare movement with their popular calamine powder infused handmade Rich Moist Soothing Soap.
The facial soap is available for worldwide purchase at Wishtrend.com, or through any one of Klairs' global partners.