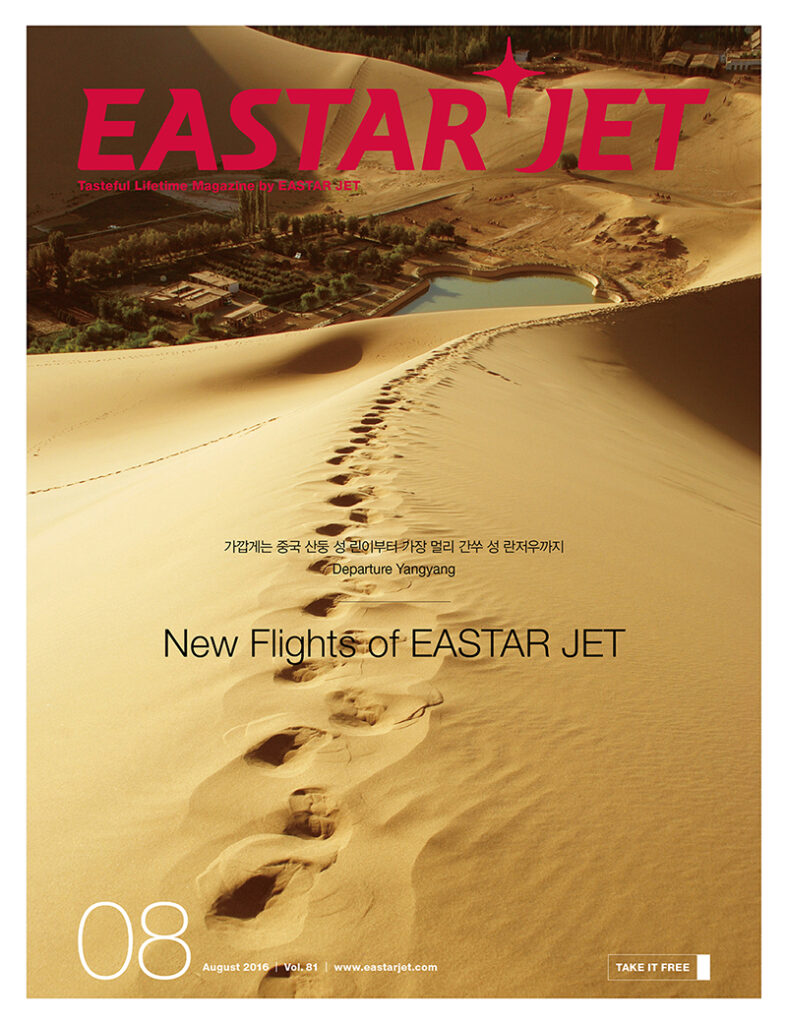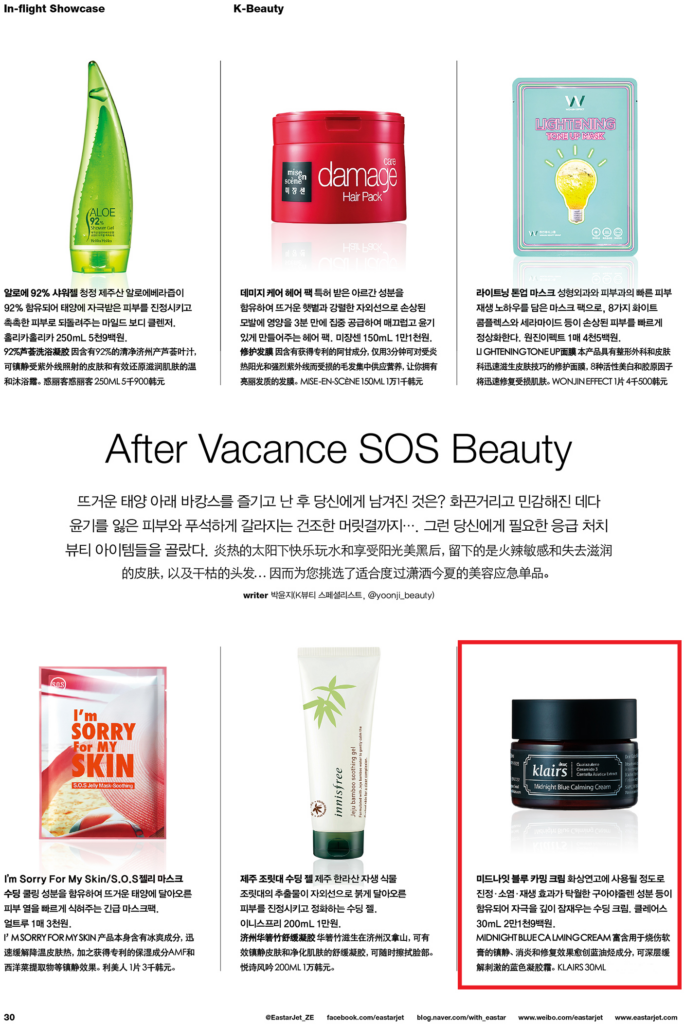 Translation

After enjoying a vacation under the hot sun, all that's left is…? Your skin that looks dull and is now hot and sensitive, on top of your hair that is dry and starting to split… We've prepared these emergency care items for you who's dealing with these difficulties.

The Midnight Blue Calming Cream, contains Guaiazulene, among other ingredients, that are helpful in soothing and regenerating irritated skin and is even effective in treating burns.
The Klairs Midnight Blue Calming Cream has been featured in Eastar Jet's "Tasteful Lifetime Magazine" August 2016 edition.
Their "After Vacance SOS Beauty" section highlights their handpicked selection of beauty products that are a perfect fit for sun care, after hours of walking around and exploring.
While the Midnight Blue Calming Cream is great for daily use, it can also be used for burn treatment and care.
The cream is available for purchase online through Wishtrend.com and various retailers around the world.