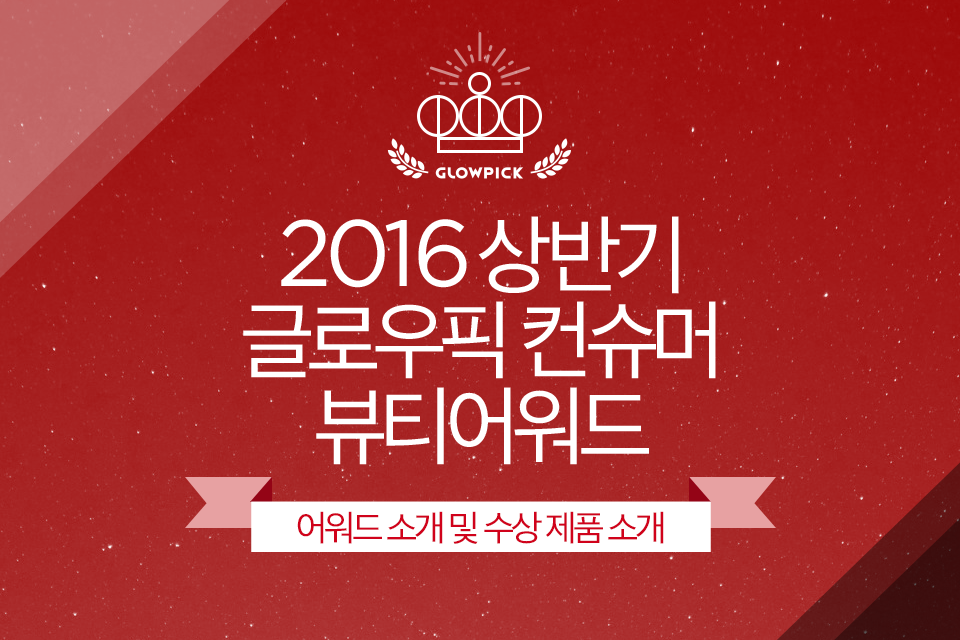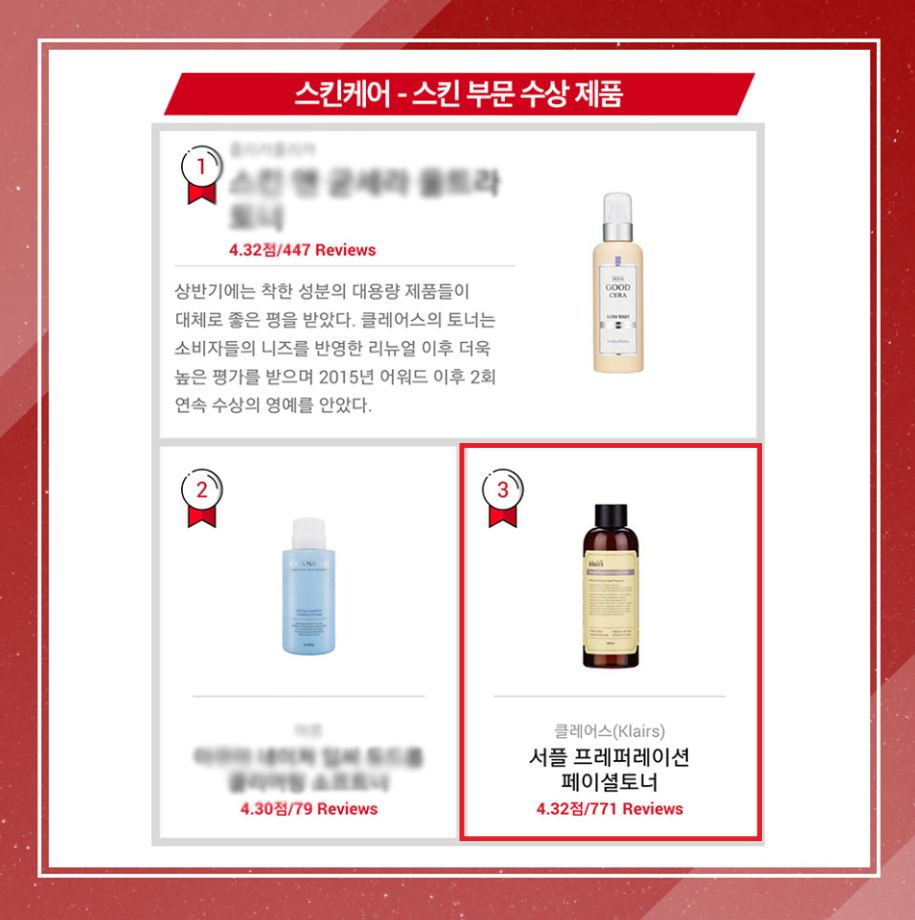 "Overall in the first half of the year, products with gentle products and large package size received good reviews. After renewing their product in response to consumer feedback, the Klairs toner has since received even better reviews and has won this award two times in a row."
As the first half of the year is coming to a close, Glowpick, Korea's leading consumer-led cosmetic ranking application, named the Klairs Supple Preparation Facial Toner the No.3 Best Toner in their skincare category.
This is not the first time Glowpick featured the toner – it's currently the No.1 toner and has been so for the last couple of months.
As reviews of the toner continue to pour in, it continues to uphold its reputation as a soothing, gentle toner perfect for all skin types and continues to be renewed and bettered based on consumer feedback.