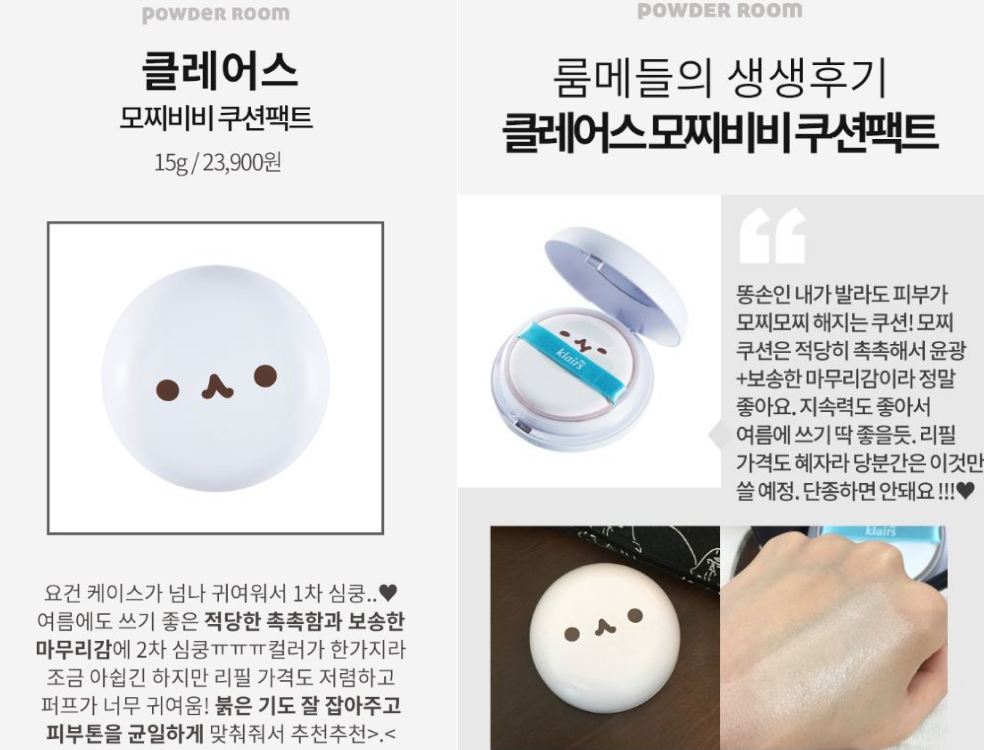 The Klairs Mochi BB Cushion was seen front page on Naver, Korea's No. 1 portal site, as a featured product in a Powder Room article.
In their article titled "No stickiness! Silky smooth cushion recommendations for the summer", the editors of Powder Room, a popular online beauty community in which users can receive the latest news on all things beauty, share personal reviews & more, recommended the Mochi BB Cushion as a top summer cushion that maintains a smooth, satiny finish even throughout the sweaty, oily summers.
"The Mochi BB Cushion has the right amount of hydration for a nice dewy + satiny finish. It's long-lasting which makes it perfect for the summers." said Powder Room user 벨*.
The Mochi BB Cushion is available for online purchase with international shipping through Klairs official retailer, Wishtrend.com, or through any one of Klairs global partners.