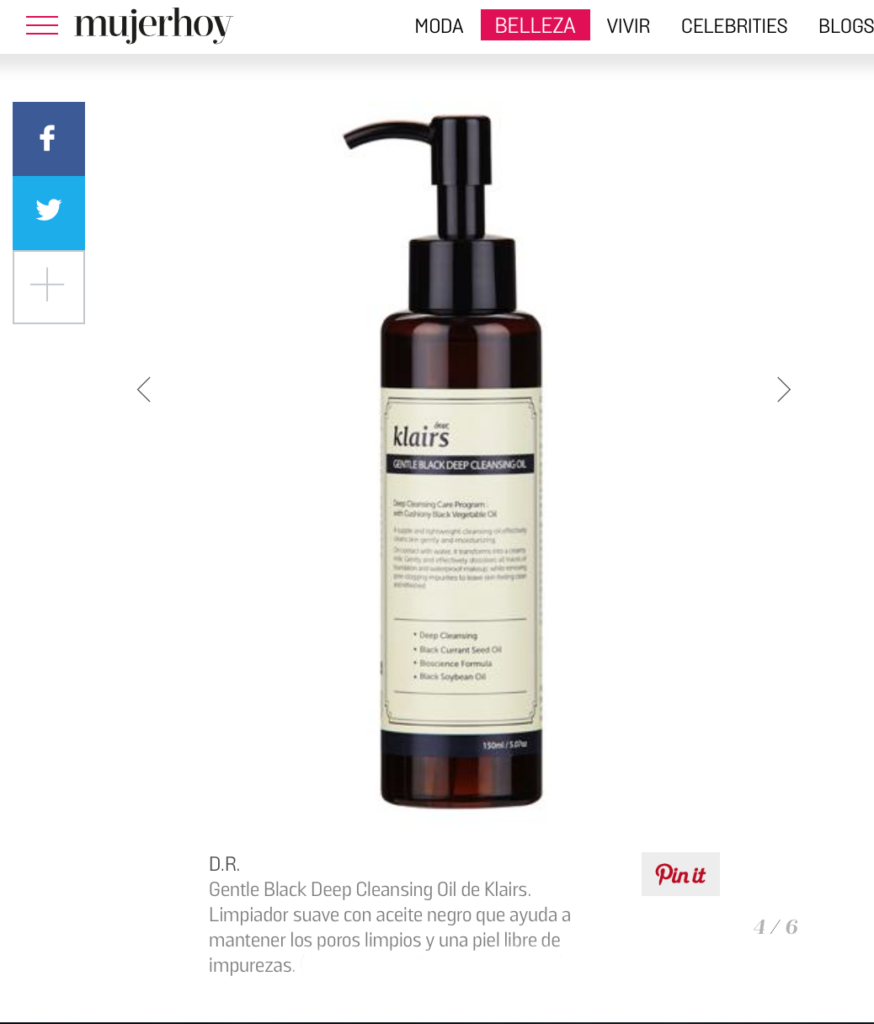 With the global focus now shifted onto K-Beauty, trends like double cleansing – a method of cleansing twice, usually in the order of an oil and foam cleanser – have come to the forefront of the beauty world.
In their recent feature of this beauty trend, Spanish magazine 'Mujerjoy' recommend the Klairs Gentle Black Deep Cleansing Oil as a top pick.
Loved for its gentle but effective take on cleansing, Mujerhoy also described the cleansing oil as a "soft cleaner with black oil that helps keep pores clean and skin free of impurities."
The cleansing oil is available for international purchase online at wishtrend.com, or through any of Klairs' international retailers.