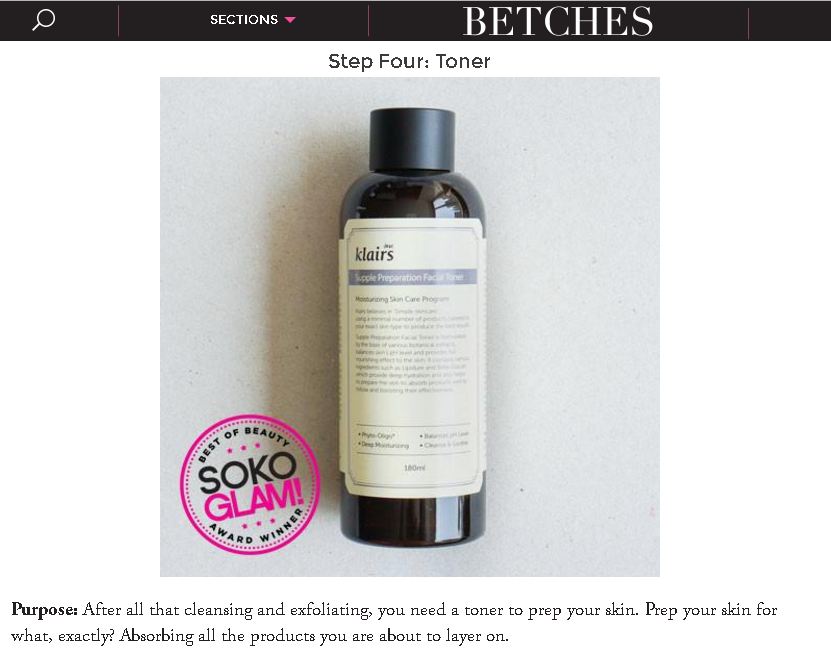 The Klairs Supple Preparation Facial Toner was featured in an article published on online fashion, beauty & lifestyle magazine, Betches.com.
Titled, "Why Korean skincare needs to be added to your beauty arsenal like, yesterday", the article introduced the Korean 10-Step beauty routine with their top picks for each step.
"After all that cleansing and exfoliating, you need a toner to prep your skin," the article mentioned. "Prep your skin for what, exactly? Absorbing all the products you are about to layer on."
Chosen as the top toner by sources like Glowpick and Soko Glam, the Klairs Supple Preparation Facial Toner is available for worldwide purchase at Wishtrend.com, or through any one of their international retailers.