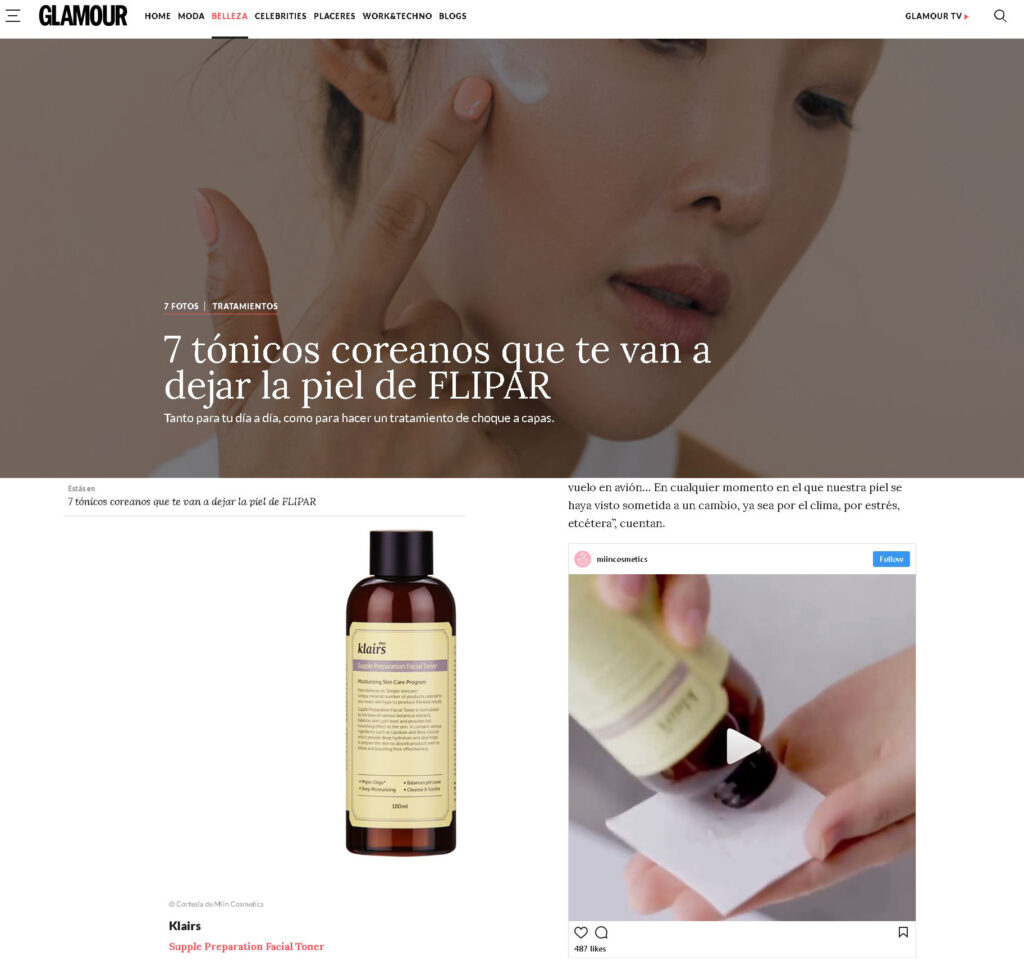 The Klairs Supple Preparation Facial Toner has recently been featured in a Glamour Spain article.
Many global beauty brand is making an impact in all corners of the world with Europe, and in their article titled, "Must Have Korean Toners for Beautiful Skin", they shared their top toner choices to achieve healthy skin.
Glamour shared that using one product – Supple Preparation Facial Toner – to implement the 7 layer toner method. You literally layer the toner seven times to keep the skin nourished, hydrated and plumped.
The Klairs Supple Preparation Facial Toner is available for purchase on wishtrend.com, or through any one of Klairs' international retailers.