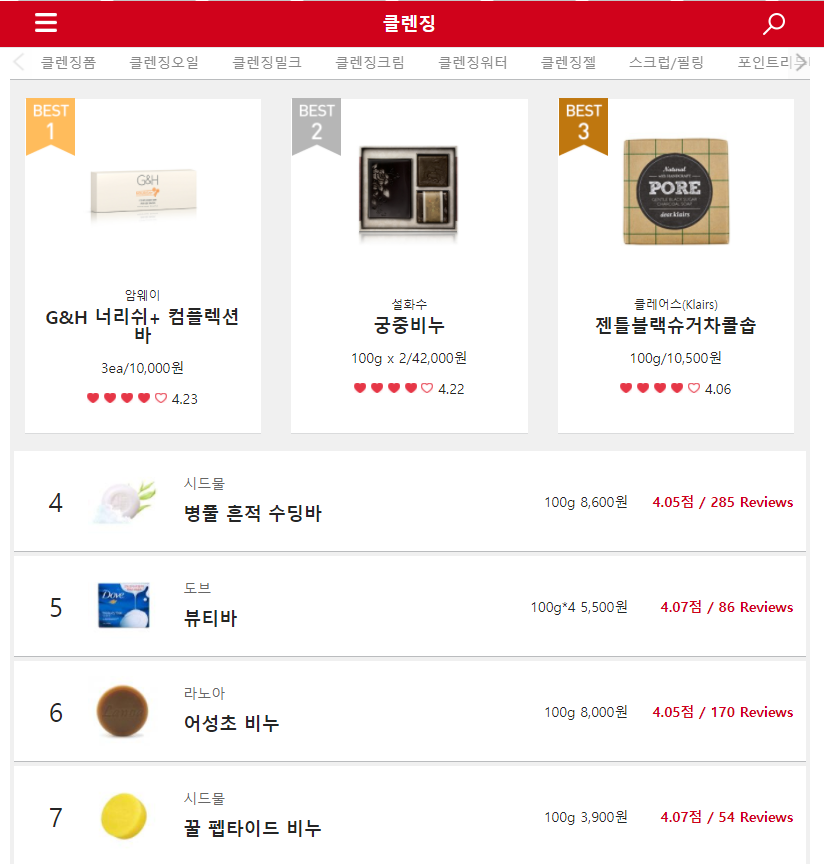 Klairs is rising in many categories in Glowpick, Korea's top beauty review sharing platform. The Gentle Black Sugar Charcoal Soap ranked No.3 under the 'Cleansing' category.
The ranking of this product is based on consumer reviews, showcasing the great amount of love the Klairs Charcoal Soap continued to receive.
Loved for its effectiveness in eliminating blackheads, the Klairs Gentle Black Sugar Charcoal Soap has also risen in popularity for decreasing the appearance of the pores through deep cleansing.
The Klairs Charcoal Soap is available for international purchase online through Klairs' official retailer, Wishtrend, or through any of their global partners.