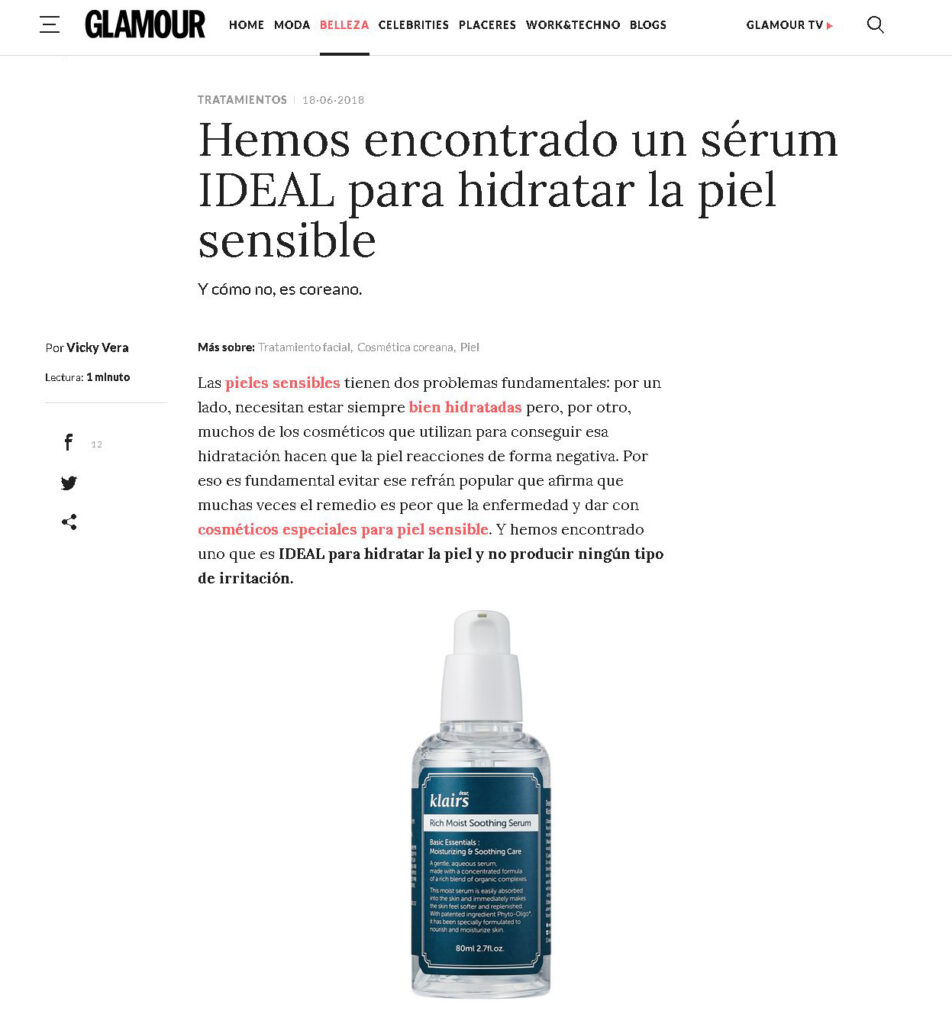 Klairs Rich Moist Soothing Serum was featured in Spain Glamour's article. The editor shared a detailed explanation of why this product has been loved by many. This product is designed to help all skin types stay hydrated, even the most sensitive skin types out there.
"Thanks to hyaluronic acid and gotu kola of its formula, they help to moisturize and protect the skin barrier, while licorice root and aloe vera repair the damage suffered daily by sensitive skin and help maintain hydration. It also reduces the surface temperature of the skin and refreshes it to reduce redness and make you feel more comfortable.
A serum that you will always want to carry around in your bad, Klairs Rich Moist Soothing Serum. Klairs products are available internationally at wishtrend.com or if you are in Spain, check out Miin Cosmetics.