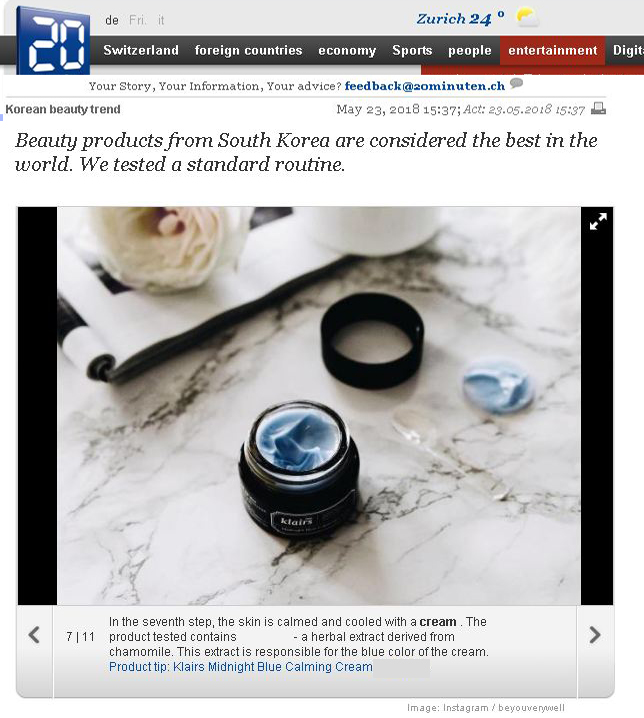 Klairs Midnight Blue Calming Cream was featured in Switzerland's most read newspaper 20minuten in an online article called, "Beauty Products from Korea that are considered the best in the world…".
Through Glowrious, Klairs Switzerland partner, they shared a skincare routine that included Klairs Midnight Blue Calming Cream as one of the last step in the skincare routine. The article also talked about the function of the calming cream, which is to sooth and cool the skin when the cream is applied to the skin. Lastly, they shared the most important feature of the cream – the natural blue hue that comes from the ingredient guaizalene.
The entire Klairs collection is available for purchase on wishtrend.com, or through any one of Klairs' international retailers.