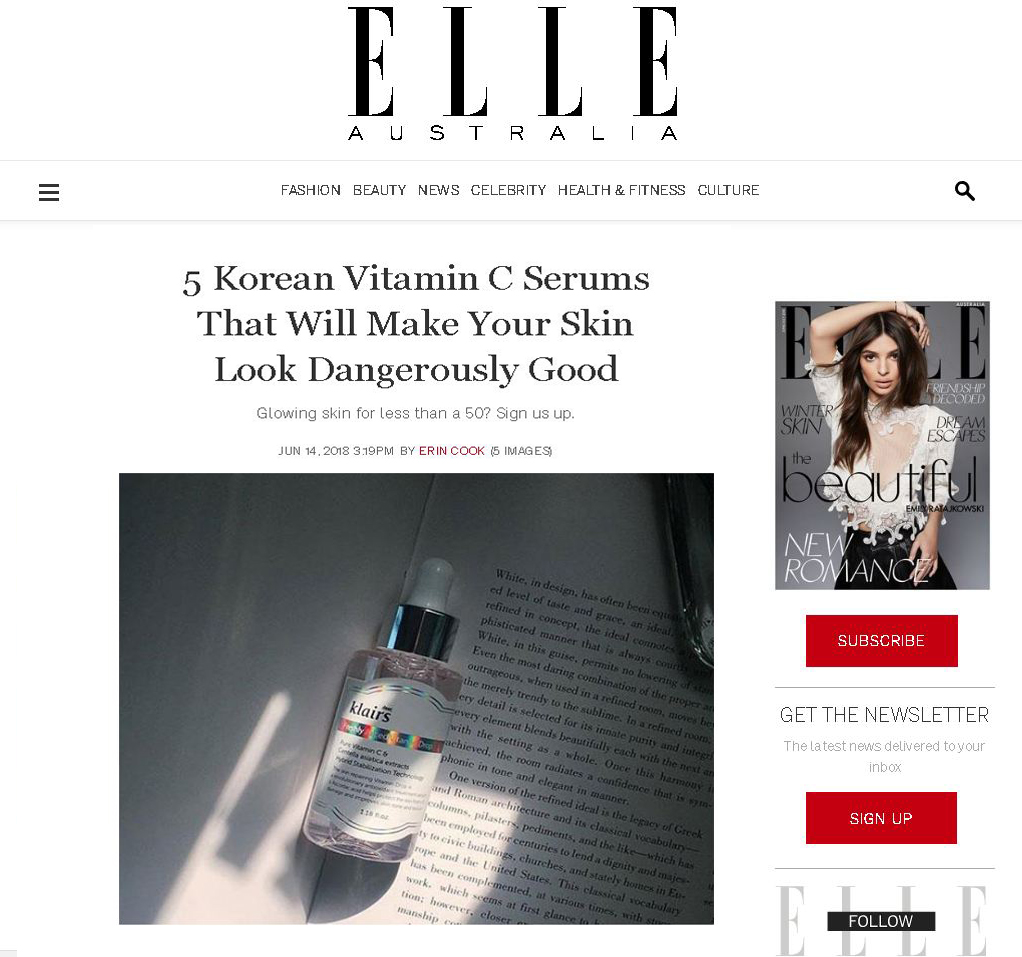 Klairs Vitamin Drop and our sister brand By Wishtrend C21.5% Serum was featured an Elle's article titled"5 Korean Vitamin C Serums That Will Make Your Skin Look Dangerously Good".
This article mentions the power of Vitamin C and how many Korean women use it as a key part of their skincare routine. Vitamin C helps to brighten the skin and fade away hyperpigmentation. They also shared a list of the best Vitamin C Serums out there which included the two brands, Klairs and By Wishtrend.
The Vitamin Drop was mentioned for those who are just starting to use Vitamin C or those who have sensitive skin. It contains only 5% absorbic acid which is low enough that it won't irritate your skin, but enough to effectively brighten or fade away dark spots.
Klairs products are available for purchase internationally at wishtrend.com or for those of you in Australia, check out nudieglow.com