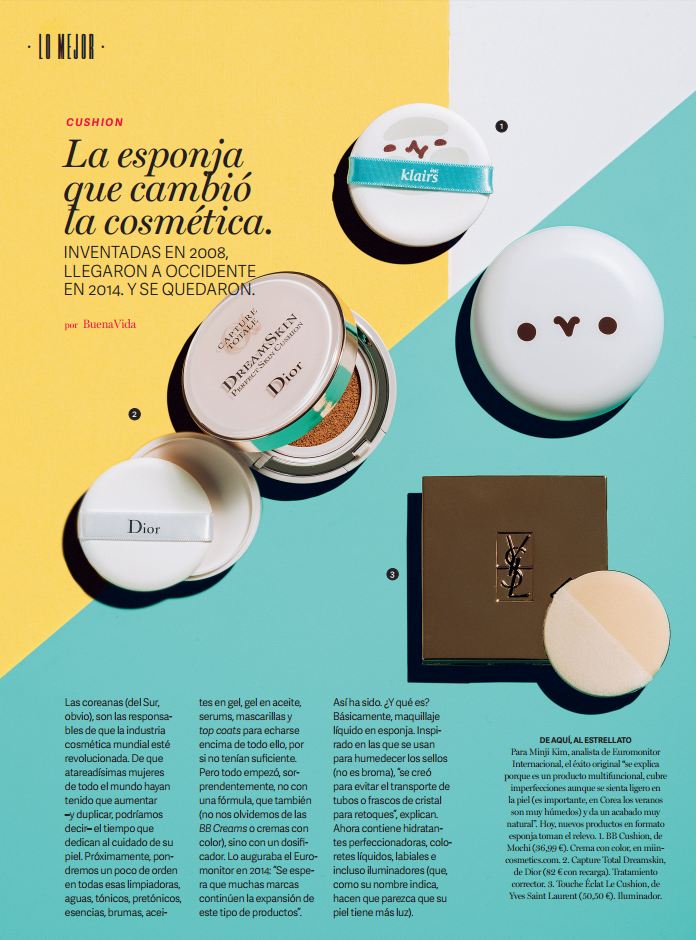 The Klairs Mochi BB Cushion was featured in Buena Vida, weekly lifestyle magazine of one of the most influential Spanish newspapers, El Pais.
In their article titled, "The sponge that changed cosmetics", Buena Vida introduced the Klairs Mochi BB Cushion, along with cushions from luxury brands Dior and Yves Saint Laurent, as one of three cushions that mark the epitome of the cushion foundation trend.
The success of the cushion "is explained because it is a multi-functional product that covers imperfections while sitting lightly on top of the skin for a natural finish," Minji Kim, an analyst at Euromonitor International, said in the article.
Of course, the reasons listed above are exactly why the Mochi BB Cushion continues to receive love from all over the world.
The Mochi BB Cushion is available for online purchase with international shipping through Klairs' official retailer, Wishtrend.com, or through any one of Klairs' global partners.