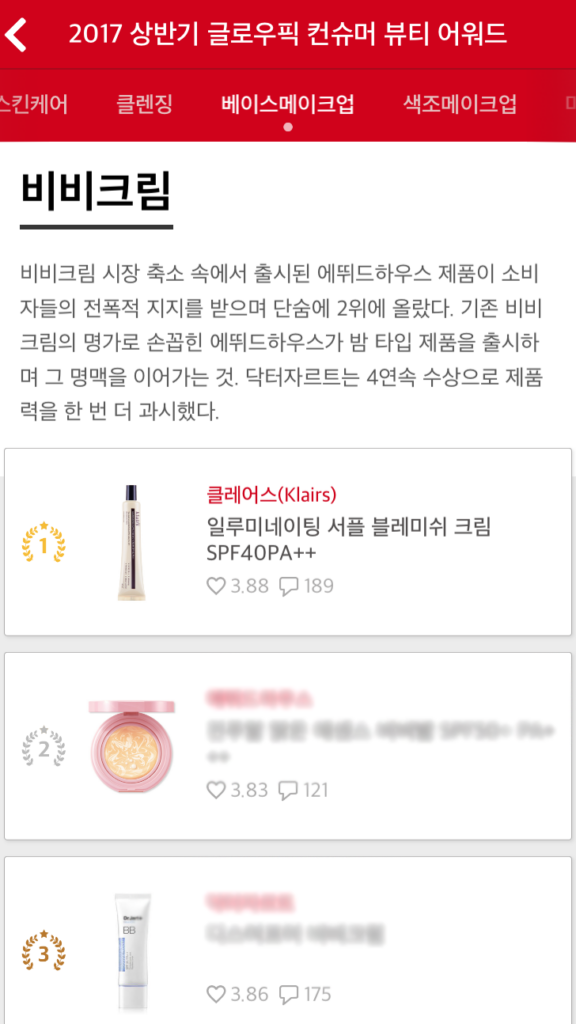 The Klairs Illuminating Supple Blemish Cream was chosen as the No. 1 BB Cream on Glowpick, Korea's top beauty review sharing platform, in their 2017 Consumer Beauty Awards.
Rankings were based on a total of 400K reviews left by 30K users through a 6 month period, with a cutline of a minimum of 70 reviews to be considered for the award. Not only that, but recipients of the award were chosen solely based on consumer reviews, showcasing the great amount of love the Klairs BB cream continued to receive.
Loved by many for its natural finish and comfortable wear, the Klairs Illuminating Supple Blemish Cream has also risen in fame after being dubbed the "Mochi BB" by Korean users for the soft, naturally flawless finish it gives the skin.
The Klairs BB cream is available for international purchase online through Klairs' official retailer, Wishtrend, or through any of their global partners.