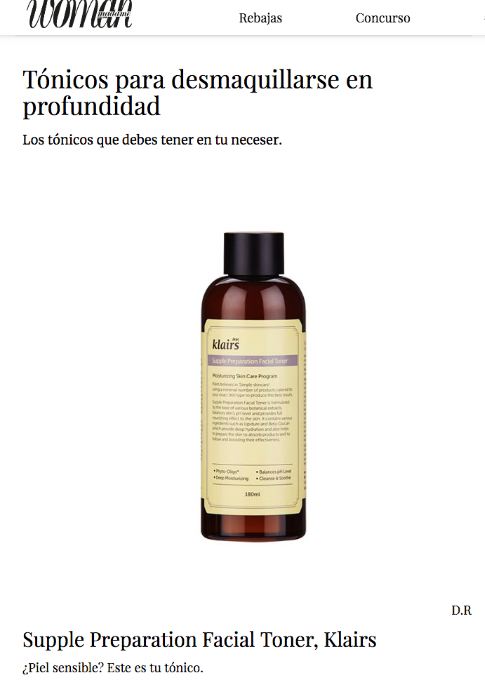 Klairs Supple Preparation Facial Toner was featured in Woman's article where the editor shared top toner recommendations. Woman magazine spoke with one of our partners Miin Cosmetics and they shared their recommendation as well.
Toners can be a very important step as well as the first step after cleansing the face. In the article, it recommended Klairs toner that is great for those with sensitive skin as it does not contain any harsh ingredients and is gentle enough to hydrate the skin. It's a great everyday product that can be used in various ways to help the skin feel plumped and healthy.
Klairs collection is available at Miin Cosmetics and for international shipping, visit Wishtrend.