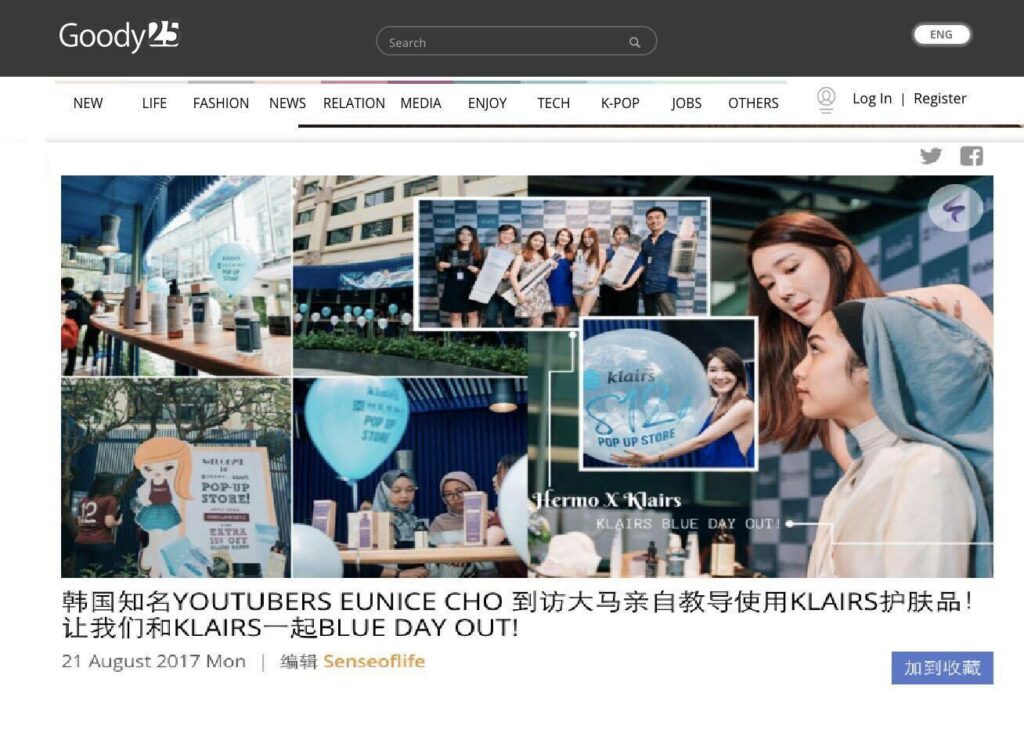 On August 12th, Klairs teamed up with Hermo to hold "Klairs Blue Day Out" and it was covered in Goody25, a network platform that shortens the distance between people and information.
In the article, " Korea's Famous Youtuber Eunice Cho Visits Malaysia and Personally Teaches the Use of Klairs Skin Care Products!", the editor discusses her experience at the event where she was able to obtain new skin care tips, experience Klairs products in person, and capture the excitement from the attendees. According to the editor, the attendees enjoyed the event and found the event to be very informative in regards to skincare tips and product information.
Klairs continues to garner love and support worldwide. The whole Klairs collection, is available for international purchase online at Wishtrend.com, or through any of Klairs global partners.