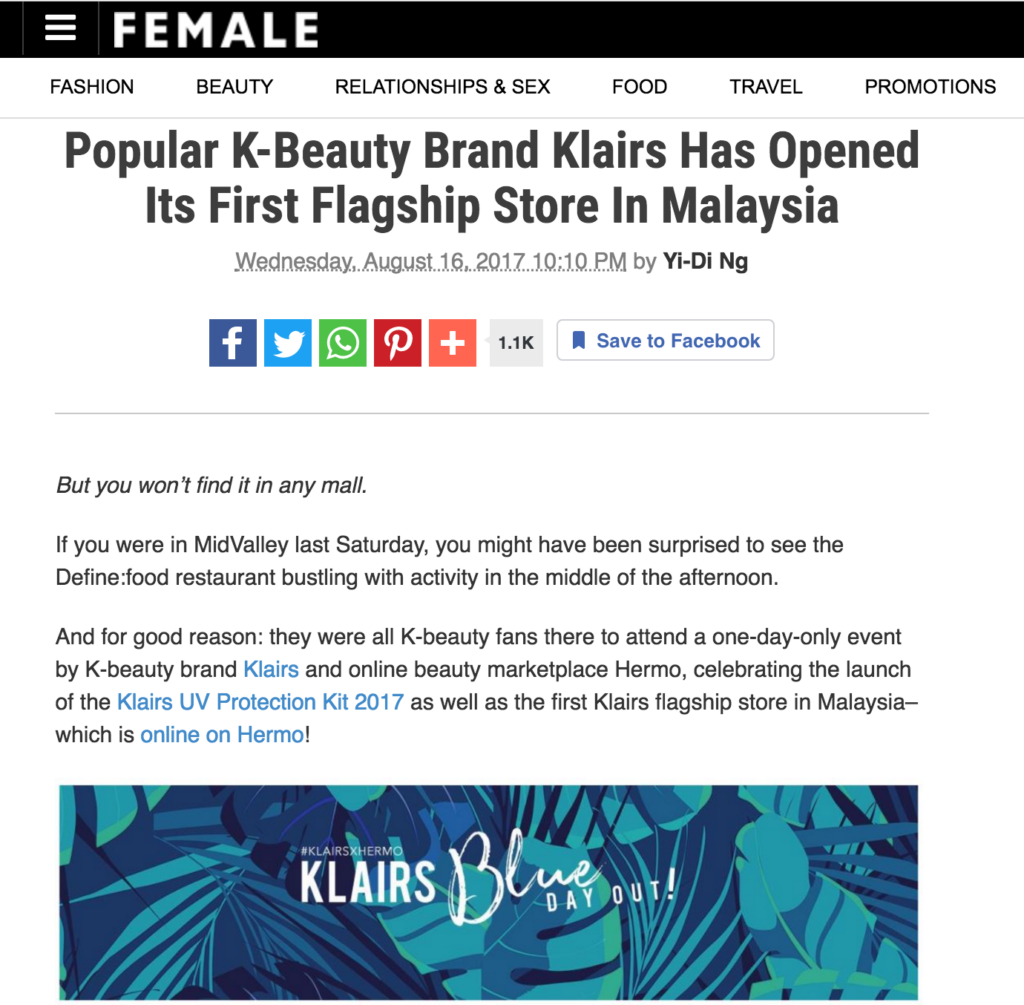 This past August 12, Klairs had the pleasure of hosting an offline fan meeting and pop-up store in Malaysia, which was featured in 'Female Magazine, Malaysia's leading fashion, beauty & lifestyle magazine.
This was a testament to the continued love Klairs receives from around the world. More about the event can be read about in the article.
Items that were available during Klairs' Blue Day Out, along with the entire Klairs collection, are available for international purchase online at Wishtrend.com, or through any one of Klairs global partners.