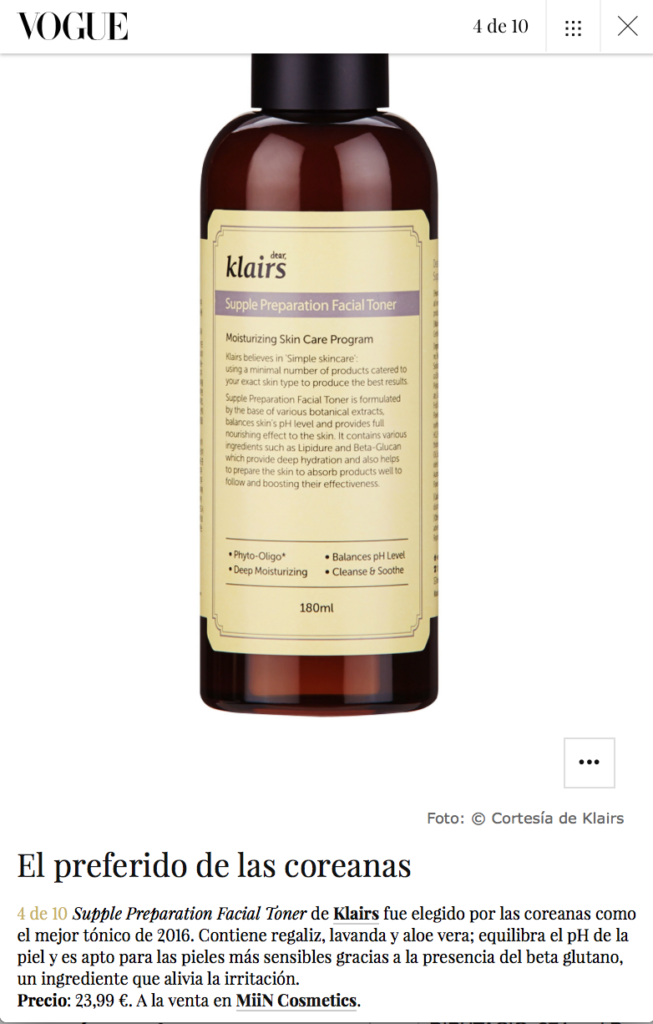 Klairs Supple Preparation Facial Toner has been featured on Vogue Spain in its recent article on the importance of toner in skin care routines.
In the article " A Lifelong Product That You Should Use When Cleaning Your Skin", it states that the use of toner is essential because it refreshes the skin, helps eliminate the make up residues and impurities, and preps the skin to receive hydration which allows following skincare products to penetrate the skin more effectively.
Among the ten recommends toners in the article is none other than the Klairs Supple Preparation Facial toner. Introduced as Korean's preferred toner, the toner was recommended because of it's natural ingredients like lavender and aloe vera and its ability to balance the pH level of the skin and relieve irritation.
The Supple Preparation Facial Toner is available for international purchase online through Klairs' online retailer, Wishtrend.com, or through any one of Klairs' global partners.