Dear,Klairs focus on the voices of customers.
We always want to hear from you.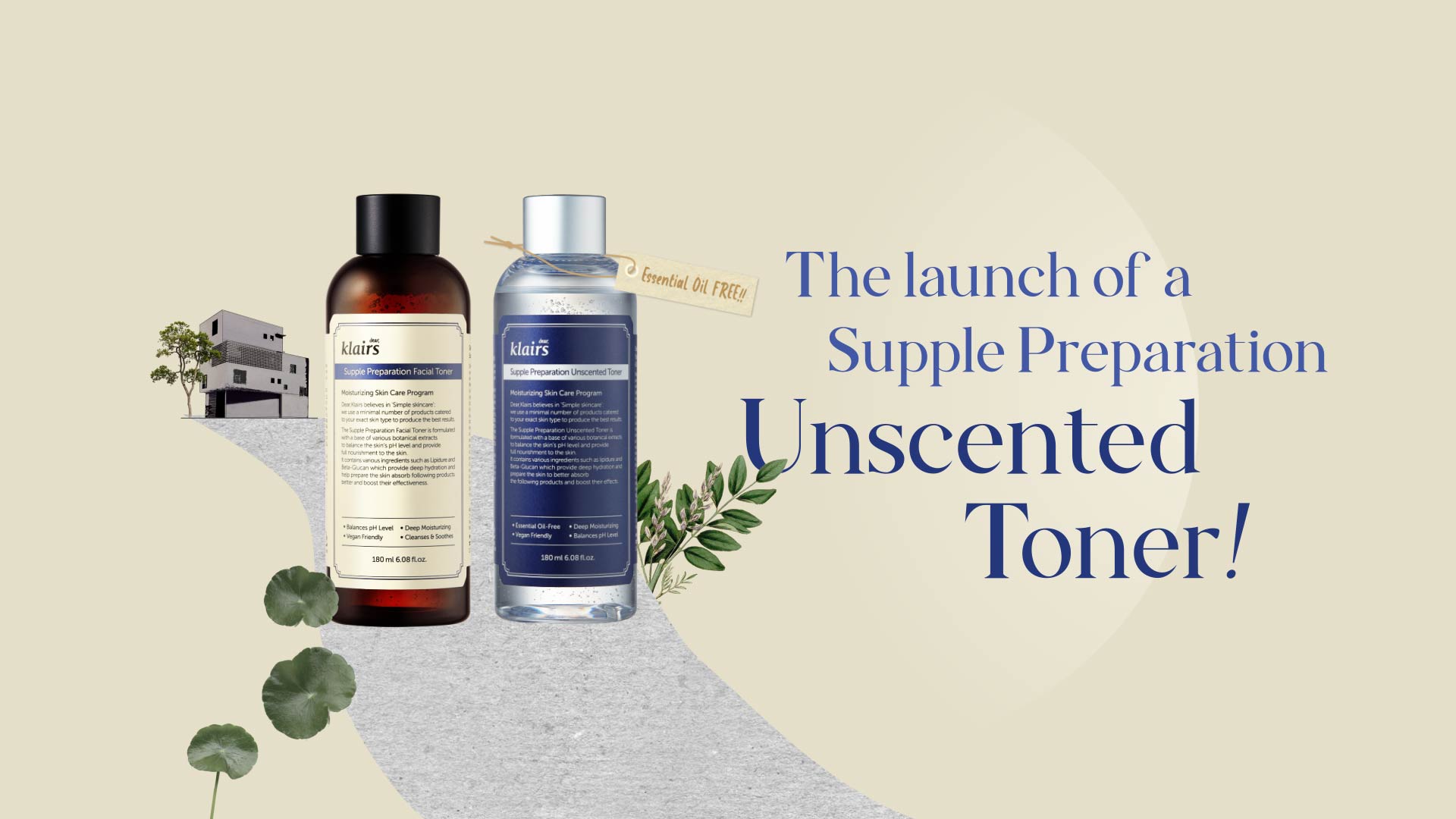 Dear, Klairs Supple Preparation Unscented Toner
– The appearance of a new best-seller

Many customers who used the Dear, Klairs best-selling 'Supple Preparation Facial Toner' said that they were sensitive to the natural essential oils in the product.

There were a lot of requests saying 'Everything about is great, however I wish there was a version of the toner without essential oils.'
Dear, Klairs listened to the voice of our customers and released the Supple Preparation Unscented Toner in March of 2018 and it has become a new best-seller following the steps of the Supple Preparation Toner. And the toner is about to surpass over 1 million bottles in sales this year.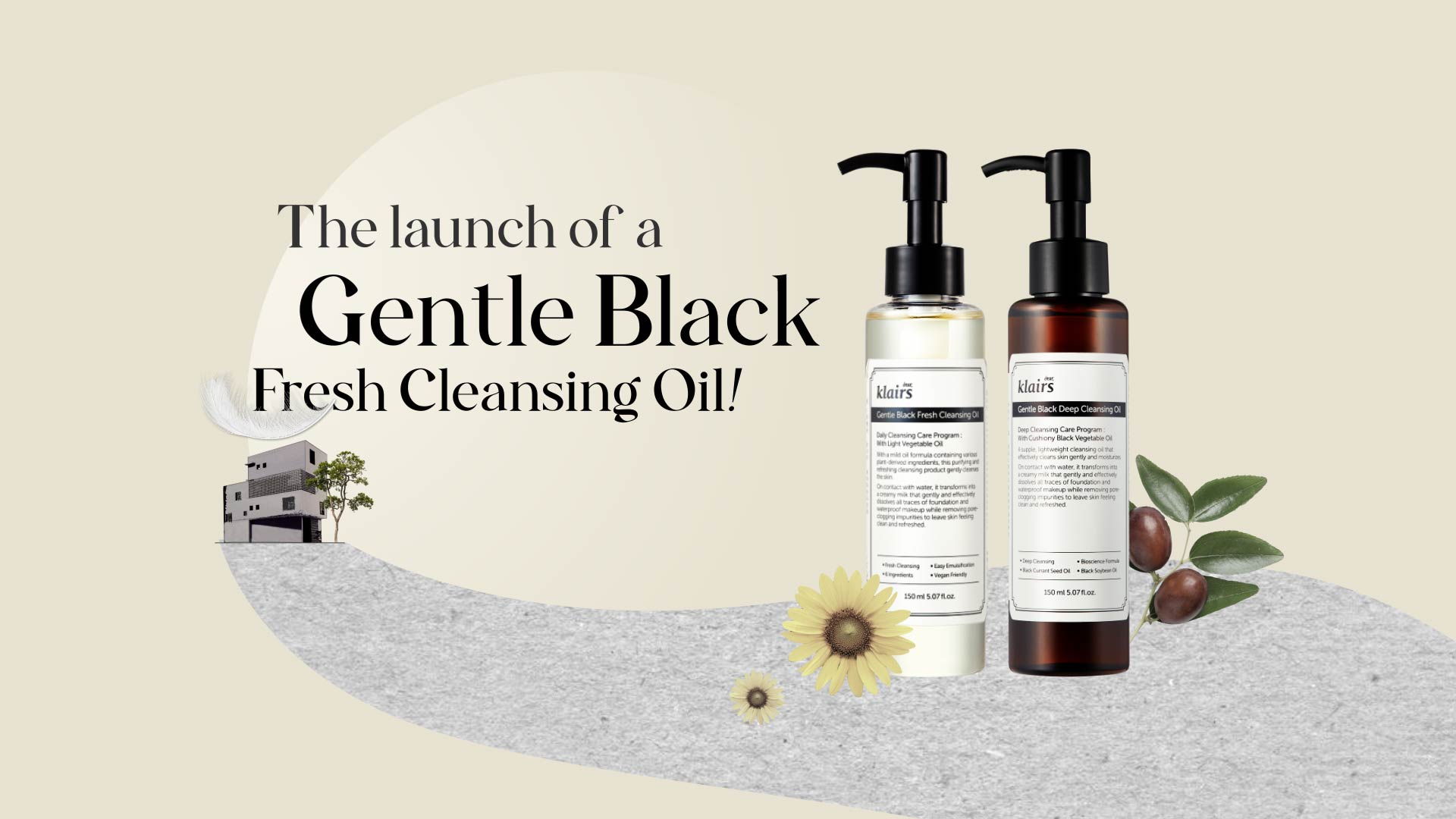 Dear, Klairs Gentle Black Fresh Cleansing Oil
– The second cleansing oil, created from your feedback

The thick consistency of the 'Gentle Black Deep Cleansing Oil' is a product that deep cleanses your sebum and blackheads. It is a favorite among customers with dry skin because it leaves a hydrating finish even after cleansing.
There were many requests from customers with oily to combination skin who prefer a fresh finish for 'a product that provides a faster cleanse'.
So in September of 2020, we released a daily gentle 'Gentle Black Fresh Cleansing Oil' that has a lighter finish and can be used by customers sensitive to essential oils and fragrance.
Customers can now use cleansing oil by choosing a product that suits their skin type and cleansing preferences.
Dear, Klairs Rich Moist Soothing Cream
– A moisturizing cream easier to use, with more to use

The 'Rich Moist Soothing Cream', which helps control your skin's water and oil balance, is a product with a high repurchase rate to the point where people say "There may be customers who have never used it before, but no customers have used it only once."
Since there were so many people who were emptying several tubes, naturally there were many requests for a bigger size, and feedback that the open and close caps made it difficult to use the remaining cream in the tube.
Listening to the voices of our customers, we increased the size of the product by 25% and changed the tube to a softer material, along with a screw type cap so that you can use the product until it's empty.
This renewed cream was released in April of 2021.

As we have done so far, Dear, Klairs will continue to listen to our customers so that we can make products that many will love for a long time.