Freshly Juiced Vitamin Charging Serum helps to make a radiant and bouncy skin, containing 10% of *Next-level Vitamin C. In what aspects do real users think they have seen benefits?
(*3-O-ethyl ascorbic acid)
Visible Skin Tone Improvement After Use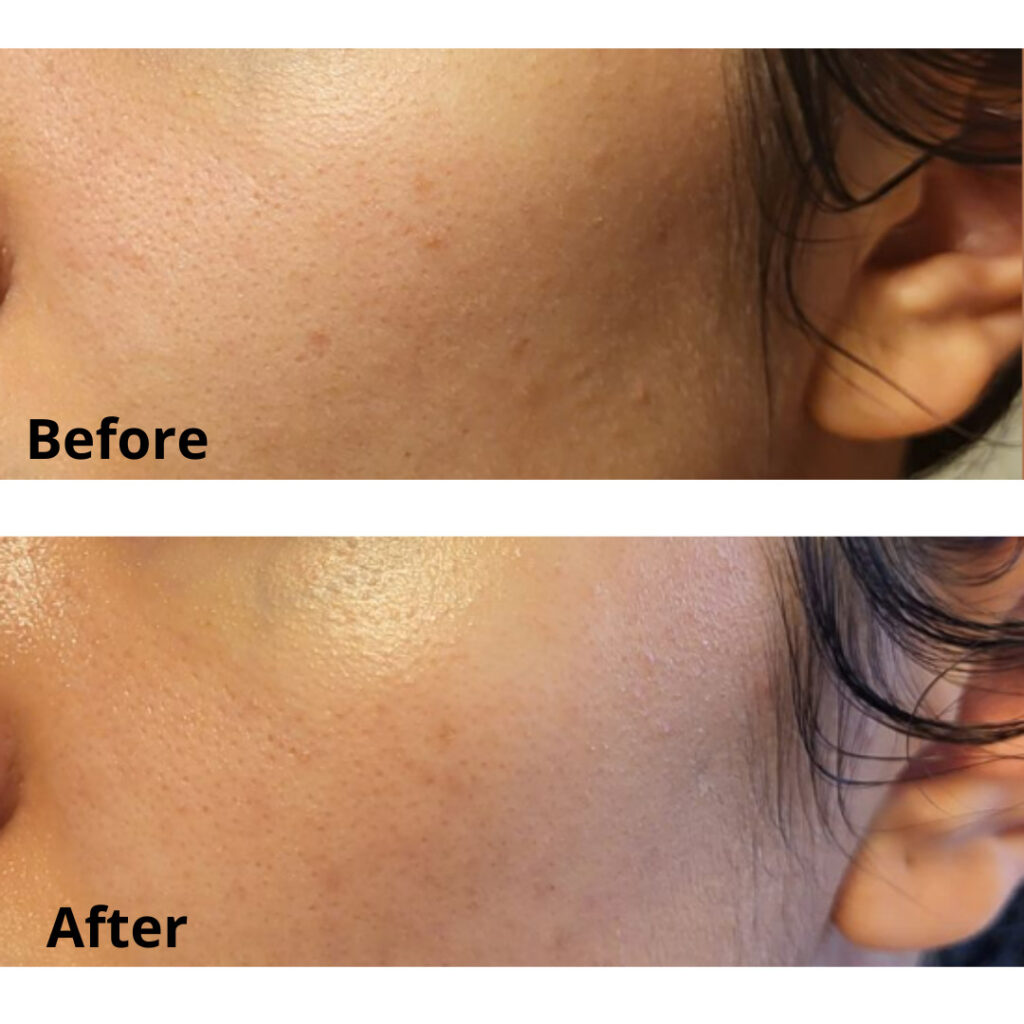 Photo review by I***W.
Vitamin Charging Serum improves not only skin tone with its dual brightening effect but also freckles, blemishes, and sunspots. Many reviews say that the skin tone noticeably brightened after using the Charging Serum.
In order for a clear complexion, the overall tone of the skin must be unified. We could find reviews saying that the skin tone improved evenly.
---

Q.*****
Vitamin Charging Serum has been perfect for me!
I've definitely noticed that my overall complexion seems a tad brighter and smoother which I'm really happy about.

T*****J.
I notice a radiant glow on my skin every time.
I'm quite impressed to be honest as I noticed that it helps in the overall appearance of my skin.
Can't wait to see the long term effect if it can really brighten my skin.
The Vitamin Charging Serum not only improves the overall tone but also has the effect of lightning these blemishes!

R****.
I'm looking forward to more. Highly recommended!
I've noticed that my dark spots are a bit lighter and brighter now, thanks to the niacinamide and vitamin C in one pump. It's lightweight, non greasy, and gives my skin deep hydration. I love that I can use this for both my morning and evening routines without any problem.

K****D.
It's a powerful formula that works effectively at lightening
It's a powerful formula that works effectively at lightening my melasma without causing any irritation or sensitivity.

---
Anti-Aging Vitamin Serum for Improving Skin Elasticity
How does this serum also tighten the skin? The main ingredient of it is a vitamin C derivative called '3-o-ethyl Ascorbic Acid'. Also, 5 types of antioxidants (Vitamin E, B3, B5, and madecassoside) improve skin tone, and adenosine improves fine lines and firms the skin.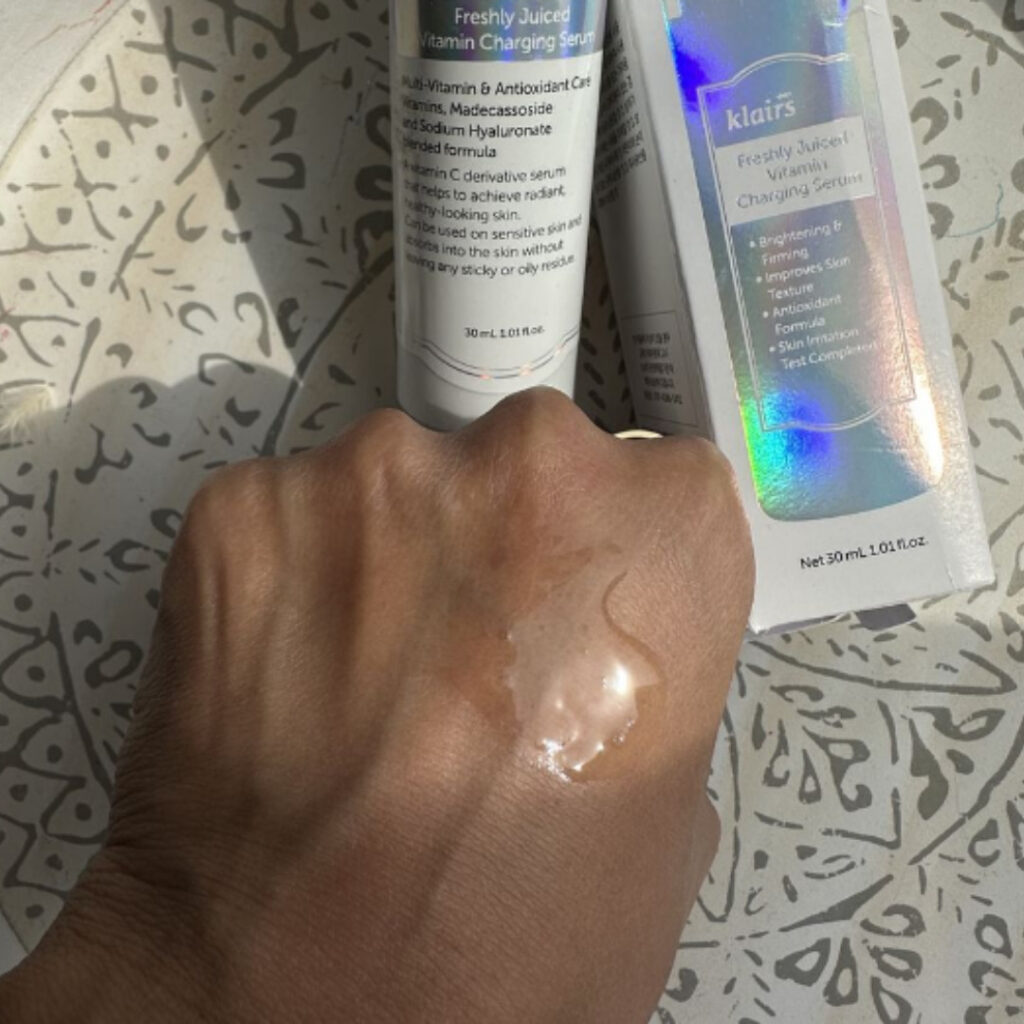 Photo review by A***H.
---
S*****F.
So this has been a delight to add to my routine.
It feels so light and refreshing once applied. It has given my skin a brightness & firmness after just 1 week already!!
S***K.
This is a game changing product in terms of anti-aging
I have used this every morning for the past few weeks and noticed how firm my skin became with regular use.
J*****S.
Feels like giving my skin the vitamin c it needs
Love how Klairs charging serum helps my laugh lines and fine lines disappear within a week with continuous use. I can feel the deep hydration on my skin. Feels like giving my skin the vitamin c it needs.
---
Perfect for Self-Care in Summer Due to Its Light Application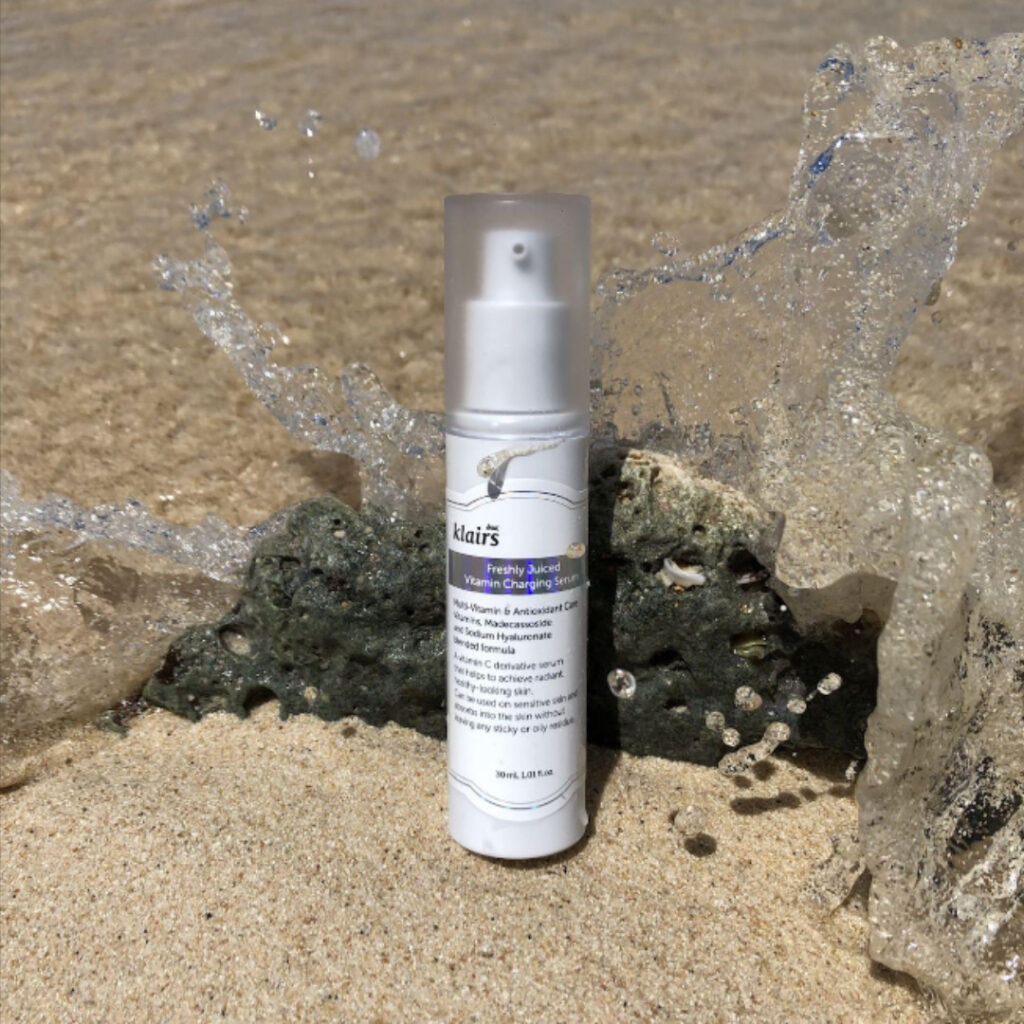 Photo review by S***I.
Were you hesitant to use vitamin products because of the warm sensation? Thanks to the quick absorption and no warm sensation of the Serum, it's more loved in the hot and humid summer.
The Charging Serum uses a derivative so that even skin sensitive to irritation can fully enjoy the effects, reducing the sensation of irritation.
---
S*****B
I am still obsessed.
This fits so perfectly into my routine and just in time for summer. I like the lightweight and fast absorbing nature. Since I've kind of grown up in my skincare routine with vitamin c, I've been looking for more serums that firm my skin and the ingredients to this serum are exactly what I am looking for.
Z*****N
This is the most lightweight vitamin C I've ever used.
One of the things that I don't like about vitamin C is that they get to be oily on my skin, but not with this serum. This is the most lightweight vitamin C I've ever used. It dries up fast and does not leave my skin feeling sticky.

---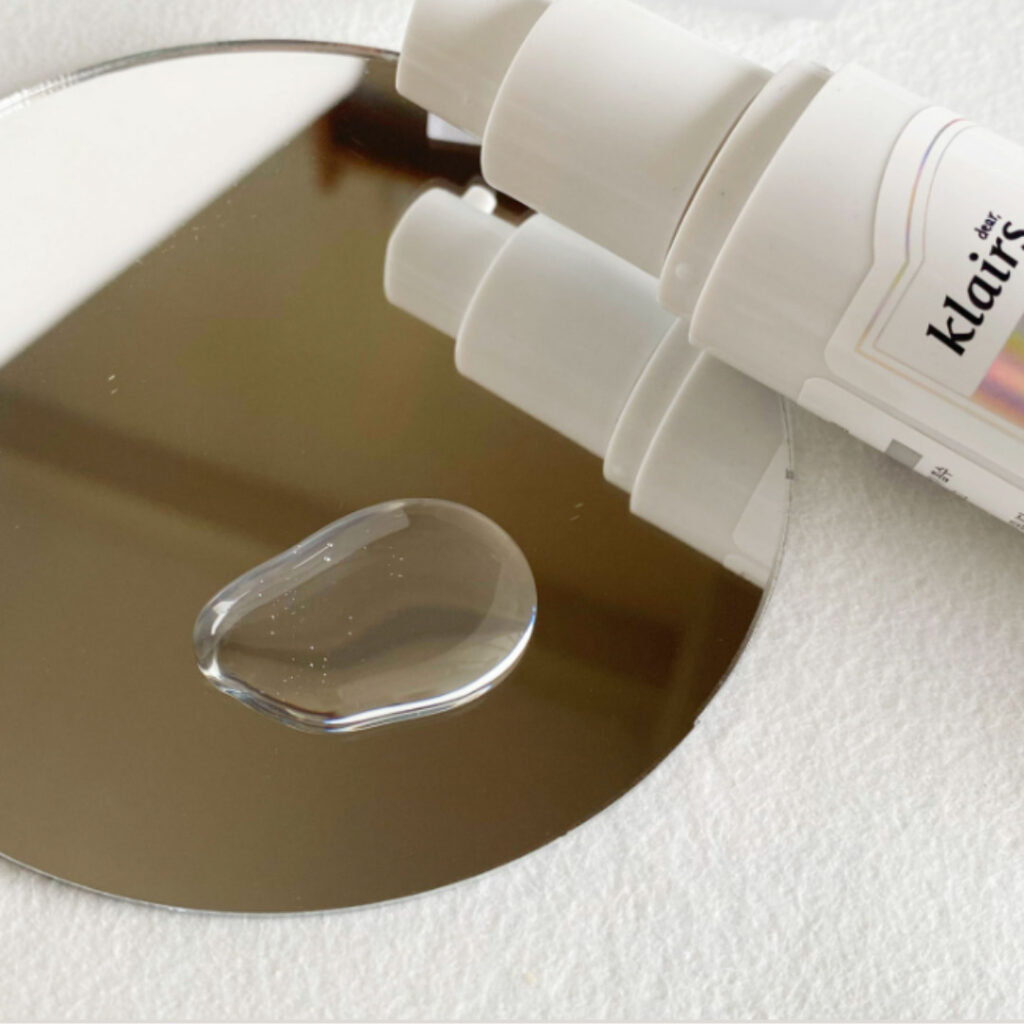 Photo review by D***a
'Charge' your skin with vitamin C, using the Charging Serum now!
Shop Freshly Juiced Charging Serum on Wishtrend.com