– Engaging customers through diverse offline events to celebrate the launch of the new product, "Vitamin Charging Serum"
– Offering a photo box for capturing memorable pictures and providing energizing drinks to support the energy charging… A campaign enjoyed by all genders and ages
Embracing the arrival of the vibrant outdoor season, Wishcompany's renowned brand, "Dear, Klairs," organized the offline "Charge Today" campaign, culminating in a successful conclusion with 3,000 visitors.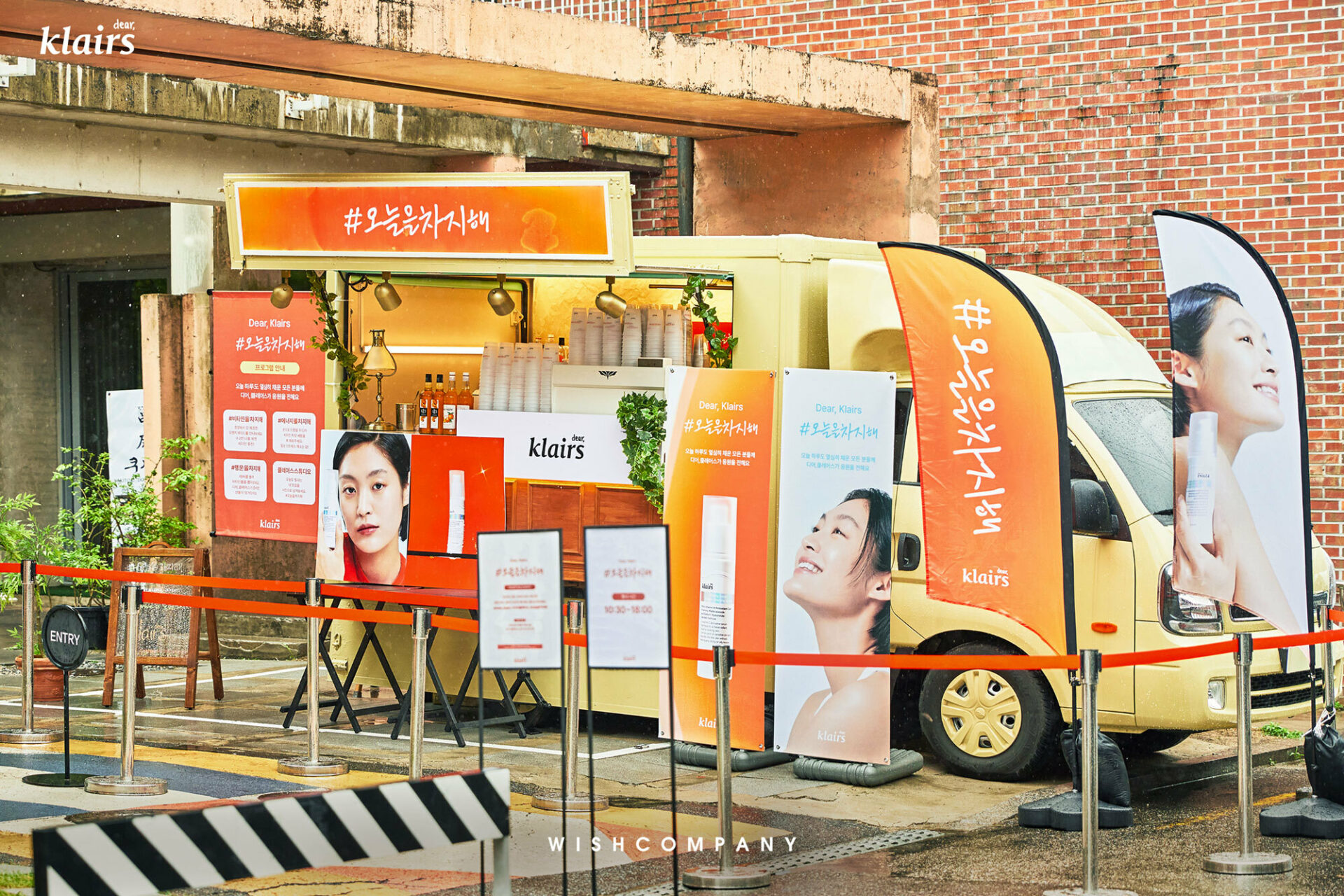 On the 31st, Wishcompany revealed that the "Charge Today" campaign, which took place across three locations in Seoul—Gwanghwamun, COEX in Samseong-dong, and Seongsu Federation in Seongsu-dong—garnered a total of 3,000 visitors in three days. Additionally, the campaign achieved over 1,000 registrations on the brand's KakaoTalk Plus Friend Channel.
This carefully prepared campaign was designed with the intention of providing solace and encouragement to individuals overwhelmed by their daily lives under the slogan "Charge Today," drawing inspiration from the "Charge" of the newly launched "Dear, Klairs" product, the "Freshly Juiced Vitamin Charging Serum" (hereinafter "Vitamin Charging Serum"). The campaign featured four distinct zones, namely Charge Vitamin, Charge Energy, Charge Luck, and Klairs Studio, to showcase a range of engaging activities tailored to resonate with the underlying concept. It has garnered positive feedback from visitors by offering freshly made orangeade on-site, engaging games to relieve stress and boost energy, and a photo box to capture memories of the day.
The "Charge Luck" zone attracted significant attention thanks to its captivating event that rewarded all participants with samples of three new products and a thrilling lucky draw. The lucky draw prize included steady seller products from "Dear, Klairs," such as the Vitamin Charging Serum, the globally acclaimed Midnight Blue Calming Cream, and the beloved Supple Preparation Unscented Toner, to encourage participation and promote the brand's slogan.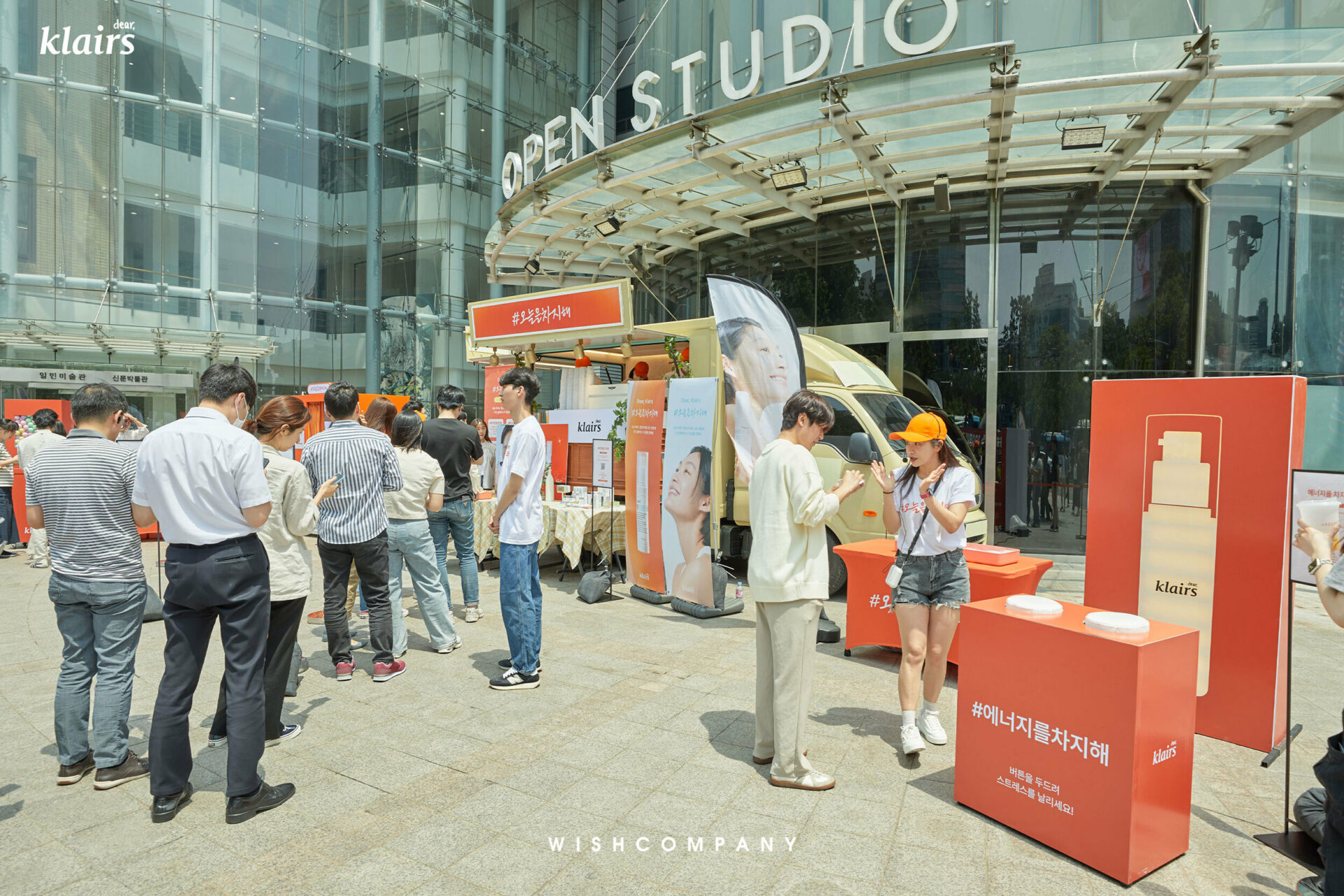 This offline campaign was perfectly timed to coincide with the relaxation of COVID-19 quarantine regulations and the beginning of full-fledged outdoor activities, resulting in a highly positive reception as an event for all genders and ages could participate and enjoy.
Park Soung-ho, CEO of Wishcompany, said, "We are delighted to share the value pursued by our brand by expanding customer communication methods beyond online-oriented content and products" He added, "We will continue to provide diverse activities to expand customer experience as a brand that consoles exhausting daily lives and communicate together."
In regards to the recently launched Vitamin Charging Serum, it is a hypoallergenic formula with 10% Vitamin C derivatives, specifically designed for mild use on sensitive skin. It helps improve the skin through clinically tested functions, including triple-tone (brightness, yellowness, uniformity) skin care, improving skin density, boosting skin hydration, and more. Furthermore, for a sustainable environment, containers and pumps were made with 50% of PCR materials, which are recycled PET materials, and FSC-certified paper was used in the product packaging.