Getting up in the morning is already difficult enough and having an extensive skincare routine doesn't make the mornings go any smoother. We understand and are on the same boat as you, so we curated a simple, but enough AM skincare routine to help you get ease into your mornings.  Read on to find out the simple but enough steps to implement for your morning skincare routine.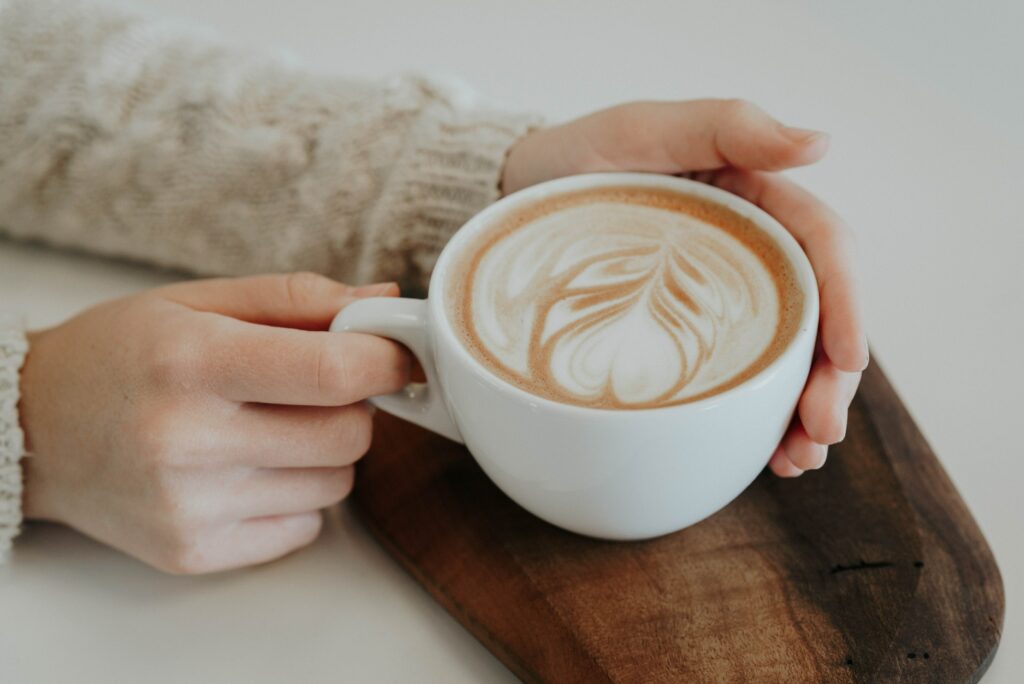 Taking care of the skin is very important if you want your makeup to look good. Make up should be used to enhance your features, not to hide the problems. The only thing that can address the skincare concerns is through your skincare routine. So make sure you find the perfect skincare routine that works for you. Therefore, today we are going to discuss a general routine that you can use before your make up application.  If you want your makeup to look better the next day, make sure to use a sleeping mask the night before! For example, the Vitamin E mask is really great as a sleep mask because it will keep your skin hydrated and looking brighter the next day. 
AM (MORNING) SKINCARE ROUTINE:
The first thing you should do is wash your face with cool water to wake yourself up using Klairs Rich Moist Foaming Cleanser. This  cleanser is great that it already foams up and you don't have to work too much in the morning to get it to lather up. It is also great as a morning cleanser because it doesn't strip the skin too much or give me that overly clean feeling.
Next, use Klairs Supple Preparation Facial Toner to tone the face and make sure that the skin is hydrated. When you have the time or want to pamper yourself, you can try the 7 step layering method with the cotton pads. That makes the skin glow even more.
After, use the Klairs Rich Soothing Serum. It is a great daily moisturizer, because of it's lightweight, fast-absorbing texture. Lightly tap it in until it's fully absorbed. This product is great because it makes the skin feel so smooth, which is great for those who wear foundation, because it preps the skin before makeup. 
One of the most important step is sun lotion! You can never skip this step! You need to use a pea size to actually get the full 40 sp and I use the Klairs Midday Blue Sun Lotion It's really important to use a sun lotion to prevent sun spots, wrinkles, and cancer. Sun lotions prevents the UV rays from penetrating your skin and damaging it, so it's very important to use it everyday. Even in the winter!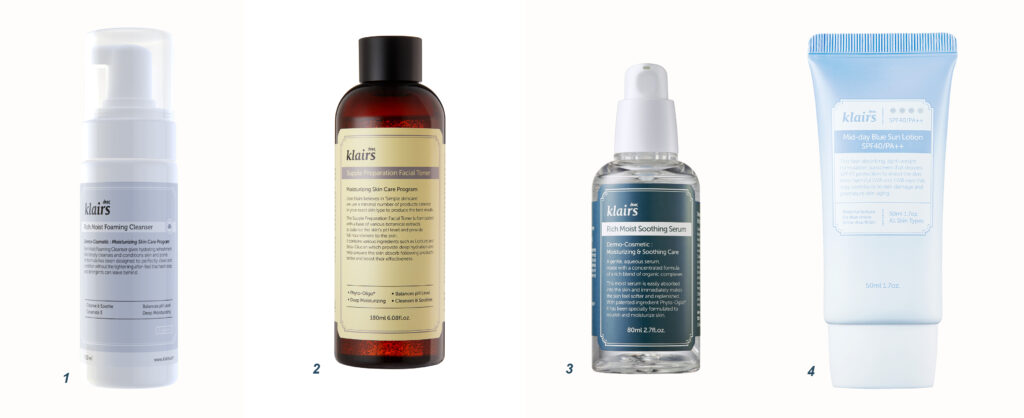 Morning skincare routine is done! It's simple right? Just cleanser, toner, light moisturizer, and sunblock! If you are looking for a simple skincare routine in the morning or just lack time, you can skip the light moisturizer! But if you have dry skin, it's best not to skip that. Hope these steps will help you out in creating the best morning skincare routine for you! It's all about adding in what works for you. Best of luck and wishing you a bright, happy morning.