From 6 a.m., thousands gathered at the Dongdaemun Design Plaza to enter the StyleShare Sunday Flea Market held Oct. 25, 2015. A total of 20 thousand people gathered together for this annual event hosted by the popular mobile fashion application.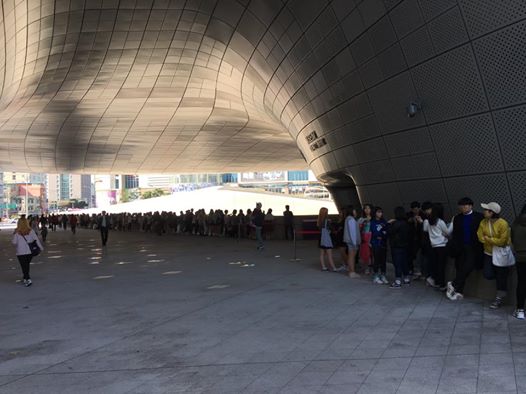 The Korean public united together at the flee market through their love for fashion. Famous fashion bloggers, singers, and models, who have a cult-like following among Korean youth, also made an appearance at this high profile event.
Klairs had the honor of joining StyleShare's event along with popular names like Canon, Dr.Jart, AderError, and MIXMIXX.
What is StyleShare?
Now considered one of the biggest, if not most popular, fashion sharing social media application in Korea, Styleshare, similar to popular social media platform Instagram, was started in 2011 by a group of college students that hoped to create a platform in which people from all over the world could come together and share daily fashion snaps, styling tips, and information about the hottest trends and latest street style brands.
"Even though there are so many fabulous clothes in fashion magazines and on blogs, as well as on the street, there is no specific system for making purchases and accessing detailed information on this," founder of StyleShare, Ja-young Yoon, said in an interview with the Korea JoongAng Daily.
1.5 million users rely on this application for fashion updates and have created StyleShare into an ever-growing community.
As the application continues to grow in influence and popularity, their third annual flea market was the biggest one yet and a plethora of booths were available for browsing from different brands and independent artists and designers.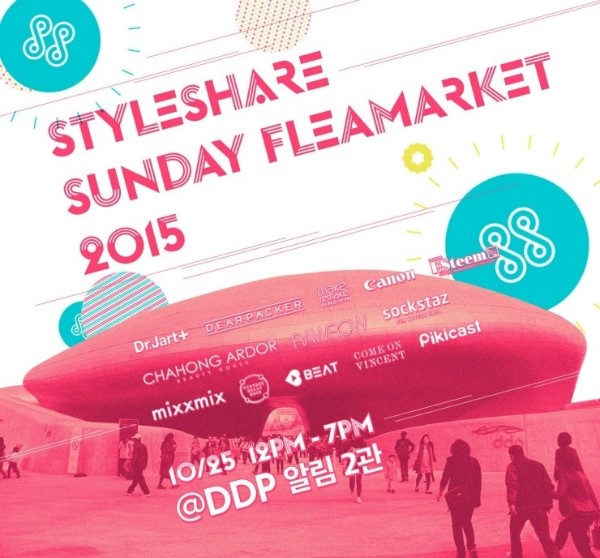 What role did Klairs have in the flee market?
After only being able to meet customers online, Klairs' participation in the StyleShare Sunday Flea Market was an exciting step in being able to meet fans and customers and share a time of face-to-face dialogue.
With the phrase "My Name Is Klairs," Klairs introduced themself to new and long-time fans alike at a special booth prepared with special events and promotions only found at the flea market.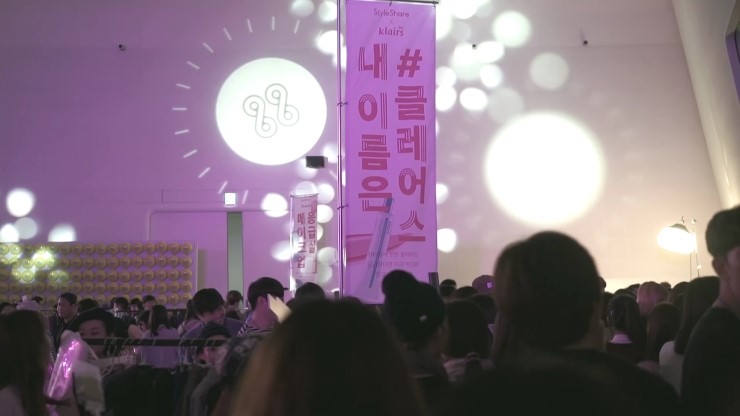 For the first of three special events, visitors could receive a free Rich Moist Soothing Sheet Mask upon posting news of their entry into the flea market on their social media.
The second and third events centered around the famous Illuminating Supple Blemish Cream. Customers could purchase the BB cream for a special 1+1 offer, never previously given online, if purchasing with a friend. Finally, people had a chance to win a 10% off coupon if correctly answering the question, "What is the Illuminating Supple Blemish Cream's nickname?"
Popularly known as the #MochiBB on many Korean social media channels, many people entered the final event and were able to receive a mochi rice cake along with their coupon. Due to its wide popularity and success, the event ended within one hour of the flea market's opening.
Many gathered for the events but also the chance to test products and ask questions directly to the Klairs team. For this reason, it was a special moment for fans and for Klairs.
https://www.youtube.com/watch?v=TOBA1FumBvY
How did fans respond?
The event was a huge success.
Many fans visited Klairs after seeing their social media posts regarding their participation in the StyleShare Sunday Flea Market. This time spent with customers was a tangible expression of the love people have for the brand.
Although yet to be an official Klairs offline store, customers can find Klairs products in various boutiques around the world.
Until an official offline debut, visit Klairs' online homepage orWishtrend, the official e-commerce store for Wishcompany, who produces Klairs.