For one week only, customers at Hermo were able to receive their order in limited edition Klairs Mochi boxes, along with two Klairs trial samples.
What is Hermo?
What once started in 2012 as a small dream between two young & hopeful entrepreneurs, Hermo has now secured its name as Malaysia's top online marketplace for beauty and cosmetic goods.
Hermo set out with the goal of making shopping fun and easy for customers in Southeast Asia in response to the increasing interest and demand for a wider selection of beauty products in Malaysia. They grew to become recognized as a top trusted source of premium products at affordable products by catering to the consumer point-of-view and putting customer needs at the center of their activities.
With the support of 150,000 active users monthly, their small but strong team continues to experience growth everyday through their tireless efforts in curating only the best products from around the world.
Finding the perfect skin solution with Klairs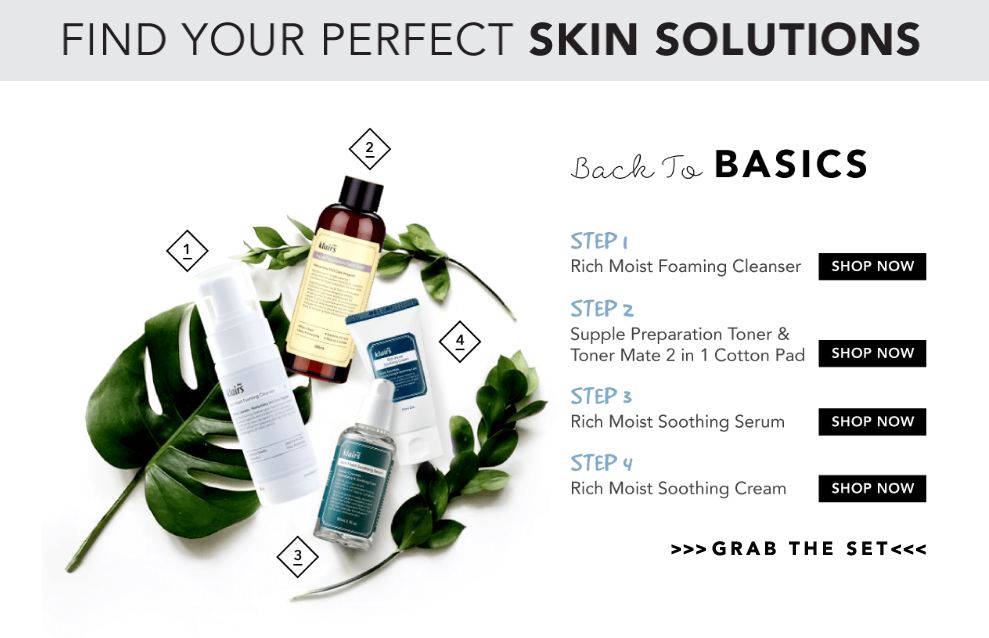 In celebration of their launch as the official flagship retailer of Klairs in Malaysia, Hermo met their customers with a very special event: Klairs week.
For a span of one week, starting Monday 5/22, customers had the chance to meet Klairs in a very special manner. All purchases made on the site came with two samples, randomly selected from a selection of the Supple Preparation Facial Toner, Rich Moist Soothing Serum & Rich Moist Soothing Cream, packaged in a special limited edition Klairs Mochi box, adorned with the adorable Mochi couple.
With a greater interest in skincare by the Malaysian public, Klairs continues to catch the attention of many for their simple but effective approach to skincare, which can easily be picked up by those just starting out with the notion of a full beauty and skincare routine.
Along with Klairs week, Hermo introduced five different Klairs bundles to address five different skin concerns:
Back to Basics
Pore Refining Kit
Oily No More!
Dry Skin Savior!
Night-time Rejuvenation!
What was the response?
Not only did many people show excitement at their receiving Klairs samples, they also showed interest in Klairs as a source of skincare expertise through the various skincare videos made available to Hermo customers.
A confirmation of the great love that K-Beauty is continuing to receive abroad, this collaboration was a great opportunity for Klairs to be exposed to a wider range of people in the Malaysian market.
While Klairs week has come to an end, the full Klairs collection can be purchased online with international shipping at Wishtrend.com, or through any one of their global partners, including Hermo.