Here at Klairs, simple skincare has always been our passion. We've come a long way since our start as a small Seoul-based skincare brand, and while we love being a part of the busy world that is K-Beauty, we also do our best to stick true to our philosophy of "simple but enough."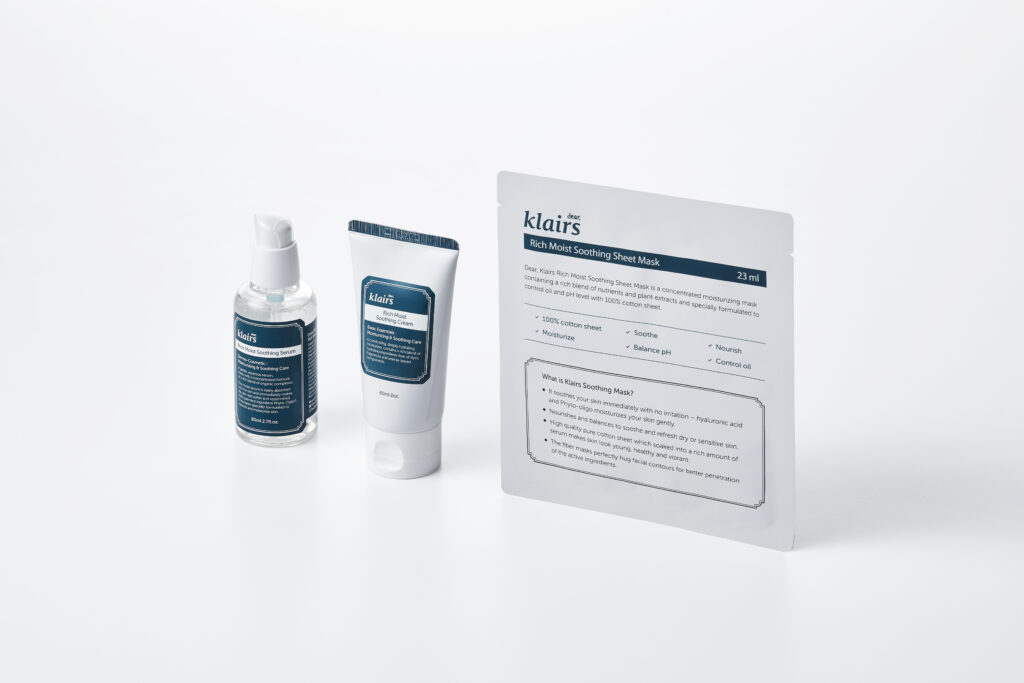 Being the skincare and beauty lovers we are, it's our job (literally) to keep updated with the latest cosmetic trends out there and listen to the needs people have in terms of skincare.
Of course, one of the biggest trends that has caught our eye is the rise of the 10-step Korean Skincare routine. We love seeing people mix it up with their products and getting creative with the many great new products that continue to fill the market every day, but we also couldn't help but notice that the simple essence of skincare is slowly starting to slip away from people's minds.
Sometimes, all it takes are a few great products suited to your skincare needs to be the right fix you need. And while its great having a plethora of different items to choose from in the market, it's true that many of them are not on size fits all.
We design each product with with everyone in mind – whether this be the stressed out college student with oily, acne prone skin, the busy mom that constantly struggles with sensitivity and irritation, the business woman that fights the dryness of a warm office (or any male counterpart) – so that each product can be mix and matched for your personal skincare needs. This is the ethos behind our whole skincare line, and will continue to be until we're just skincare-d out (which will never be the case) .
Maybe you fell into one of the aforementioned groups, or maybe you didn't, but we're here to introduce to you different solution kits for each of the main skin types we encounter.
https://www.youtube.com/watch?v=vGfJE8m8r0s
For rough, dry skin: Dry skin is caused by either one of these two reasons: 1) lack of moisture or 2) lack of oil. But one unifying point is that both cases require effective balance of oil to water content to keep the skin happy and hydrated. So how can we do this? Start from the base: cleansing. A first cleanse with the Gentle Black Deep Cleansing Oil removes all oil based impurities such as makeup, dirt, grime and excess oil on the skin, instead replacing it with nourishing moisture in areas lacking hydration. Follow up with the Gentle Black Sugar Charcoal Soap to remove sebum and control the production of blackheads, and finish with the Gentle Black Sugar Facial Polish to get rid of the rough feeling caused by a buildup of dead skin (gross).
For oily skin: Those dealing with oily skin face the problem of searching for moisturizers that do their job while not being too moisturizing, or too rich on the skin. That is why the Supple Preparation Facial Toner and Rich Moist Soothing Serum are perfection options. Starting from their slightly viscous texture that absorbs like a dream, to their super hydrating formulas enriched with ingredients like hyaluronic acid, this duo adds moisture where needed while keeping oiliness at bay.
For sensitive skin in need of immediate relief: While all Klairs products are catered to those with sensitive skin, sometimes the skin just flares up and decides it's going to become red and inflamed. Enriched with soothing guaiazulene and centella asiatica, the Midnight Blue Calming Cream naturally fights redness on a cellular level, to bring the skin back to a healthy version of itself. Maintain this glow by using the Freshly Juiced Vitamin Drop, a gentle Vitamin C serum that rejuvenates the skin for plumper, youthful skin.
For anyone looking for a simple routine: Let's face it: as much as we want to give our all to caring for our skin, it can be difficult crafting the ultimate routine composed of 5+ products that will be the perfect fit for our skin. That's why the Rich Moist line was created. Just like its name, the line – comprised of our serum, cream, and sheet mask – provides rich moisture to the skin without leaving unwanted oily residue, while also being enough in just 1,2,3.
Whatever your skin type maybe, take a step back, take a breath and relax. Klairs is here to save the (skincare) day.
Truly yours,
Klairs