In just a span of two weeks, more than 10K hopeful people entered for a chance to test the Klairs Midnight Blue Calming Cream in a special beauty tester event hosted in collaboration with Chinese online beauty ranking community, KIMISS.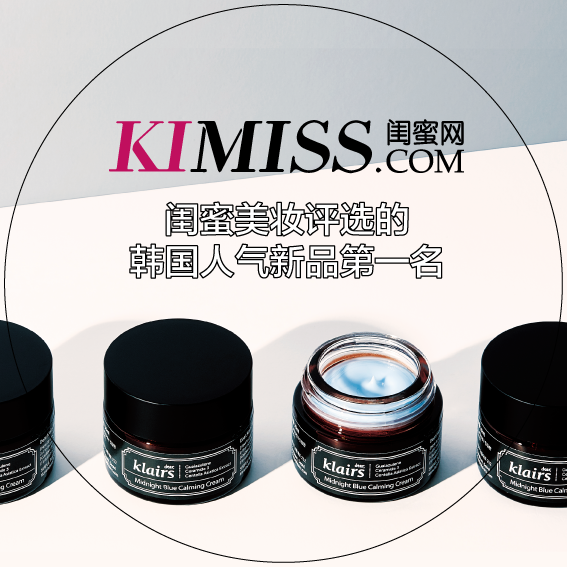 What is KIMISS?
For China, who currently has the world's largest population, its no surprise that they have a high demand consumer market. This consumer-based system is largely reflected in their quickly growing cosmetic market. All the way from Chinese-local brands to multi-national corporations, the biggest concern for Chinese consumers is now not a lack of choice, but how to choose the right product for them within overwhelming amount of possibilities available.
That is why online communities like KIMISS have soared in popularity following their fairly recent launches. Not only do they provide a platform for those with a passion for beauty to share their thoughts on a product, it also acts as a hub of information on the best of beauty based on real consumer reviews. Now with over 3 million users and over 15 million daily page views, KIMISS acts as a key influencer in creating local beauty trends for young Chinese women.
Calling all beauty testers
From Dec. 15-29, a total of a whopping 10,551 applicants entered for a chance to become one of 30 beauty testers for the Midnight Blue Calming Cream. While chances of winning were only 1:35, this event only proved the great interest the cream garnered for long time and new fans of Klairs alike.
Not only did its blue color have an allure, it also became known as a gentle skincare product that soothes various skin irritations caused by the dry winter such as redness and acne in the KIMISS community. As excited testers slowly started to upload their reviews, this continued to generate much buzz throughout not only Kimiss, but also major Chinese social networking site Weibo through their personal sharing of reviews to followers.
The pull of Wang Hong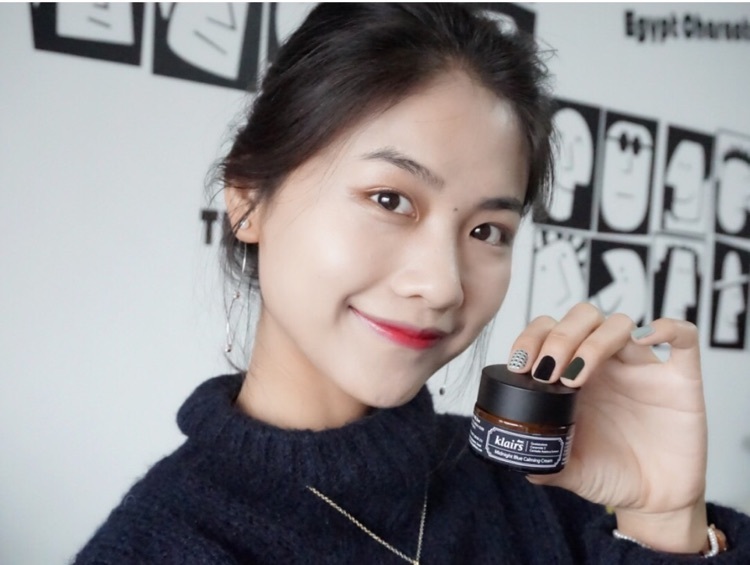 Of the 30 beauty testers, 5 of the selected individuals were Wang Hong – social media stars that have risen to become some of the most influential individuals in cosmetic marketing and advertising – whose genuine interest and thorough reviews of the blue cream made it possible for thousands of others to learn about the cream through social media.
In total, their posts reached 5 million (and counting) views on Kimiss, and garnered thousands of comments from users regarding their wish to try the cream.
Tested on the five categories of effectiveness, absorption rate, moisture level, application, and gentleness on the skin, the cream received a total score of 4.7/5 from the testing panel, and quickly rose to take the spot as the No.1 mentioned product on Kimiss.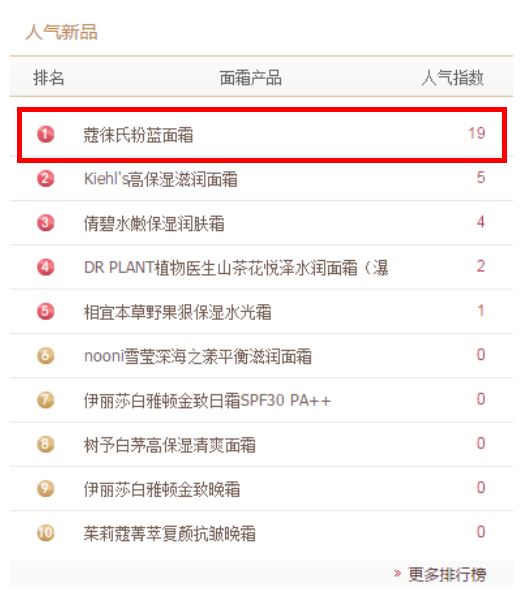 As a result, the blue cream is receiving a great deal of love from the Kimiss community for its soothing qualities and natural, innovative formula derived from chamomile-extract, guiazulene. This continued success is a testament to the shift in people's view on cosmetics. Rather than name brand, it is now quality and credibility of the product as a whole that is taking people's hearts.
This continued interest in Klairs products shines a bright future for Klairs in China, as the brand continues on in their worldwide journey.