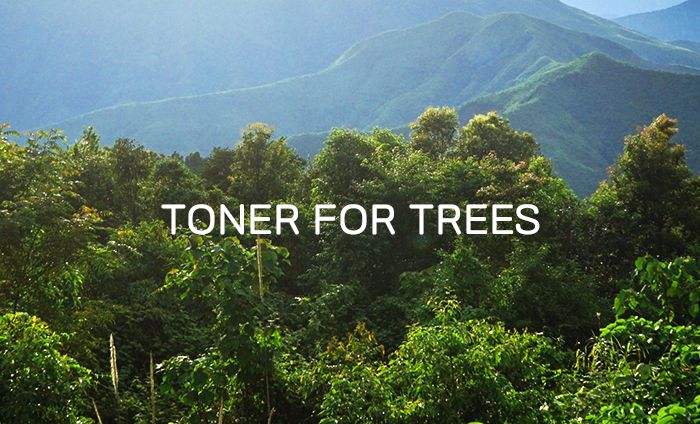 Dear, Klairs actively listens and moves towards a 'sustainable life'.
Dear, Klairs works on a variety of projects every year, such as donating to animals that live among us but are in pain and not respected or oceans contaminated by excessive plastic emissions.
In November 2022, Dear, Klairs wants to add a helping hand to the restoration of forest damage in Uljin through its 8th donation project, Toner For Trees.
With hopes the forest returns to a healthy state, Toner For Trees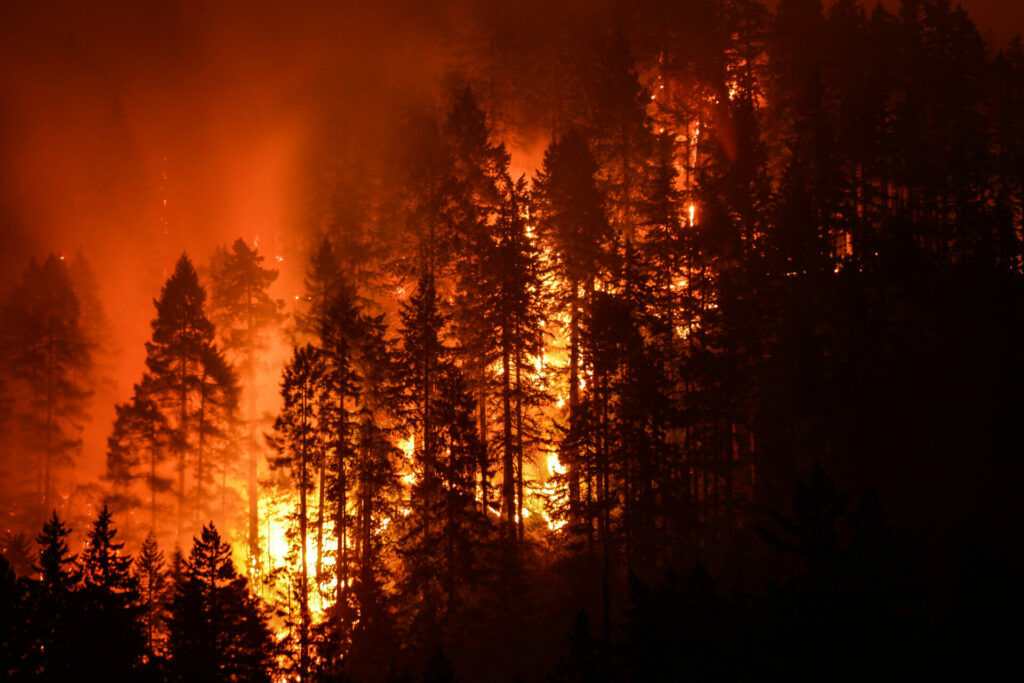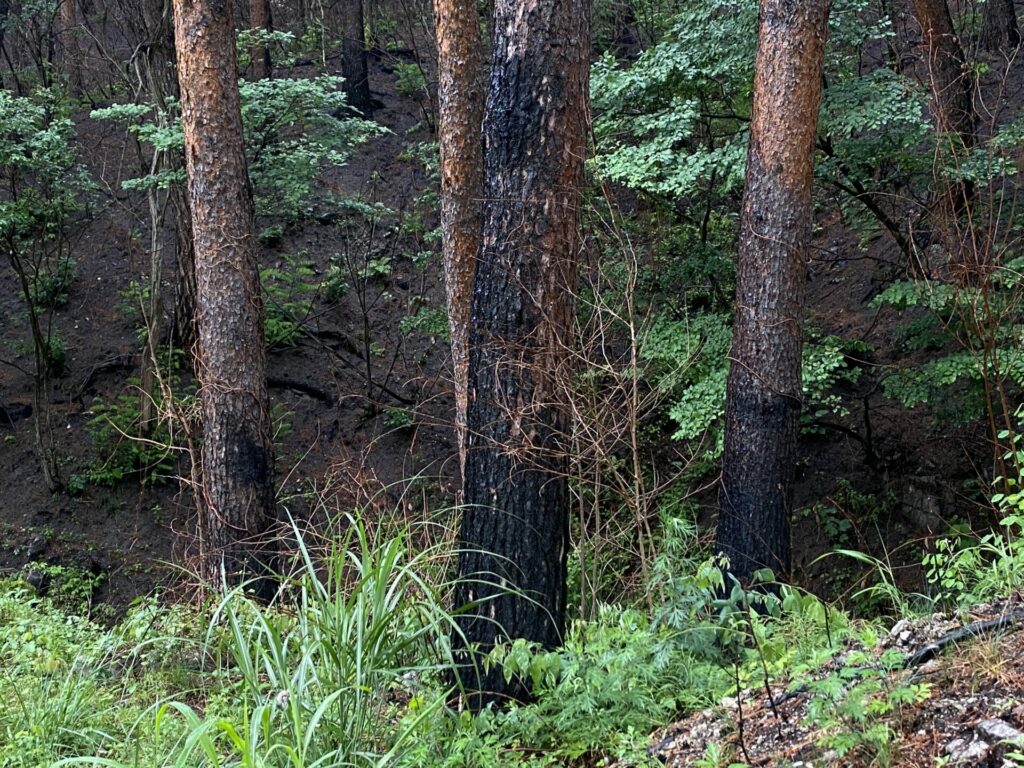 On March 4, 2022, 25,523 hectares of forestry were destroyed by a forest fire in Uljin, Korea. This longest-running forest fire of all time was barely extinguished, and left the forest with tremendous damage.
As forests are ruined as trees are destroyed due to forest fires, they become more vulnerable to various natural disasters such as heavy rainfall and floods, increasing the probability of further damage. It takes more than 100 years for the heated land to be fully restored, and 35 years for the wild animals living in the forest to return.
With concerns for a sustainable environment, Dear, Klairs is working on the Toner for Trees project, hoping that the forest that was ruined by the forest fire will return to a healthy state.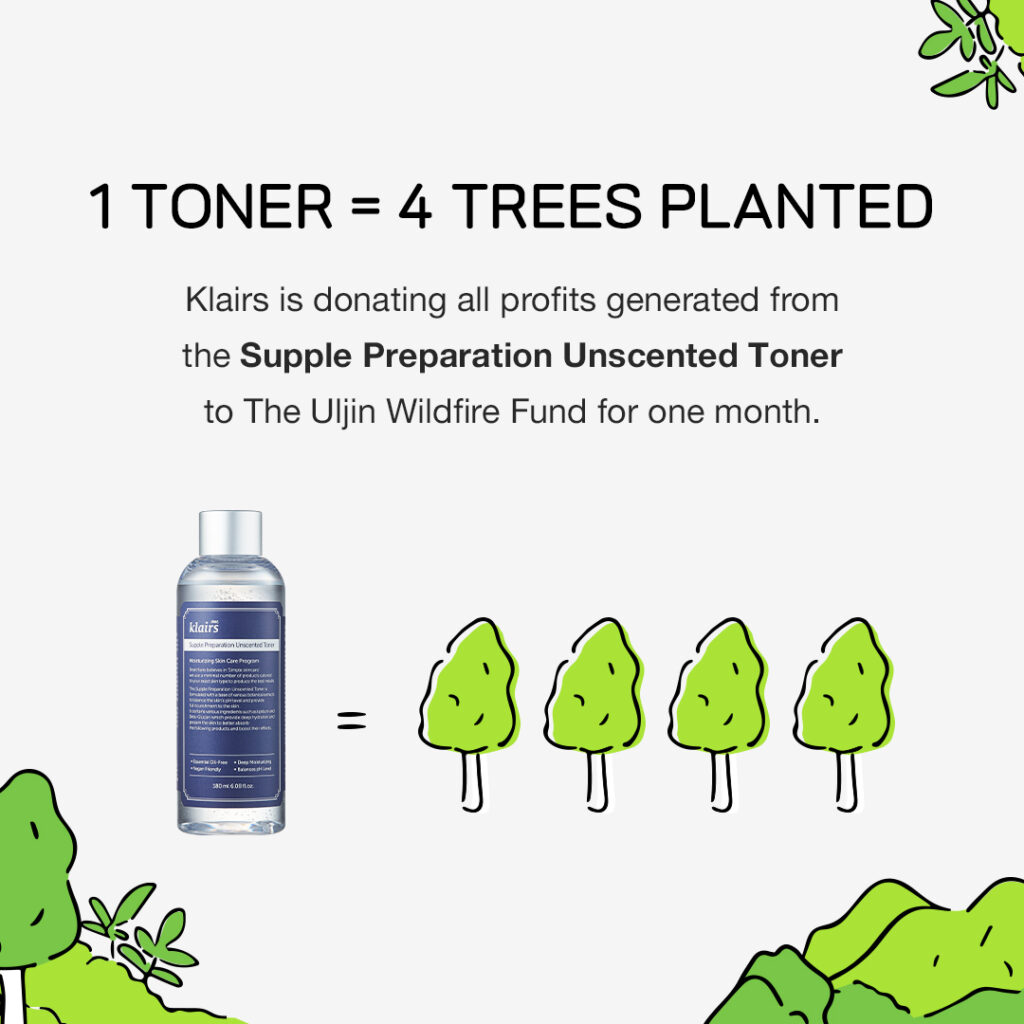 From November 8th to December 8th, 2022, Dear, Klairs will donate the entire proceeds from the sales of the 'Supple Preparation Unscented Toner' sold at Dear, Klairs' Official Mall and Klairs Seoul. The donation will be delivered to the Environment Foundation and will be used to plant trees to recover from forest fire damage in 2023, and four trees will be planted for each Unscented Toner that is sold.
Dear, Klairs Dreams of Sustainability
Dear, Klairs is introducing changes in production and sales for a more sustainable environment. For forest protection, product packaging is being manufactured with *FSC-certified paper materials, and the film coating on the surface of the products have been removed for easier recycling.
*FSC certification is a certification system operated by the International NGO Forest Management Council with the aim of socially, environmentally and economically responsible forest management.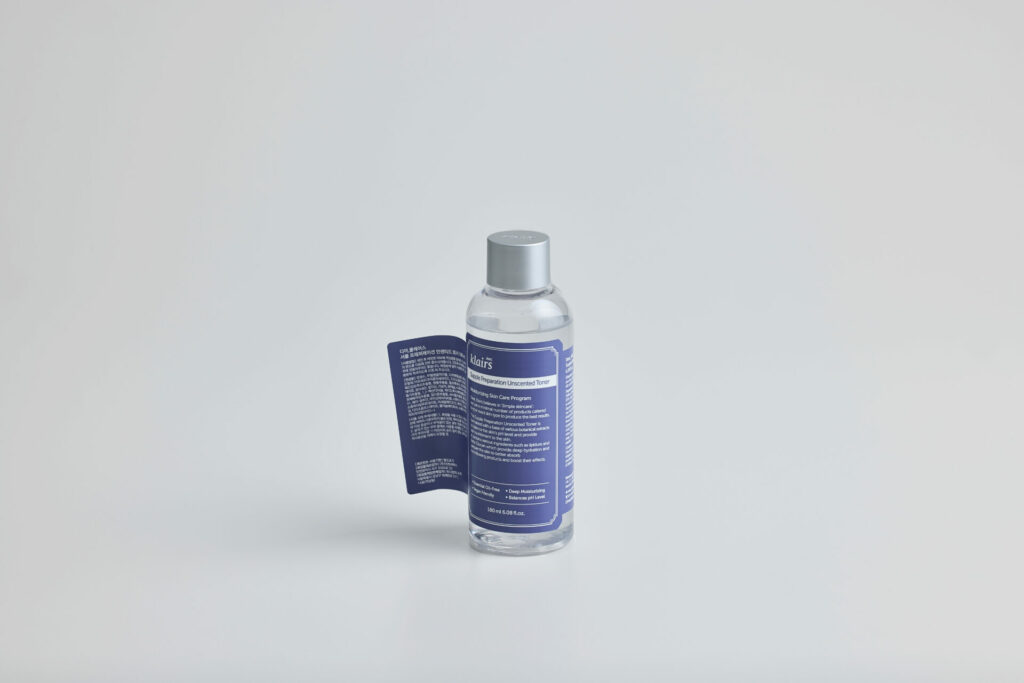 In addition, the Supple Preparation Unscented Toner was the first Klairs product to be manufactured using PCR containers made from recycled plastic. The use of PCR containers will be expanded to other Klairs products in the future.
Dear, Klairs is carrying out environmental protection activities such as tree donations in various countries including Korea. In August 2022 in Vietnam, we joined hands with an NGO organization to carry out a seedling donation campaign called 'Klairs & Kindness', and donated more than 2,000 trees to the area. We plan to increase these activities in the future based on our brand's philosophy of helping drought-stricken areas and further coexisting with society.
Dreaming of a more healthy and sustainable environment, Dear, Klairs will continue to think about finding a better way.

Be more sustainable.
– Dear,Klairs