Hong Kong is one of the most fastest growing and ever-changing cities in the world. With a total population of 7.3 billion people and a yearly average of 60 million tourists a year, it has become a hot spot for business and Asian culture for millions.
Jumping into the Hallyu Wave, skincare has especially become a big market in Hong Kong.
Hong Kong's beauty industry
With virtually no internal manufacturing, according to U.S. Commercial Service, Korea is Hong Kong's fifth largest supplier to Hong Kong's import reliant beauty industry. Most noteworthy, due to its diversity and openness to culture, Hong Kong is a launch pad of brands and trends that will soon make a splash in areas like mainland China, Taiwan, and more.
Hong Kong consumers especially perceive Korean personal care products to be of high quality due to their cult-like following and well-established brand image due to the recent pop culture wave of Korean culture. Cosmetic and skincare products continue to be among the top three shopping purchases of 75% of mainland tourists who visited Hong Kong to shop, according to the Hong Kong Tourist Board.
Aside from the Korean Wave, Klairs saw opportunity for success in Hong Kong's competitive skincare market through the recent growth of natural skincare.
Strategy for growth in a competitive market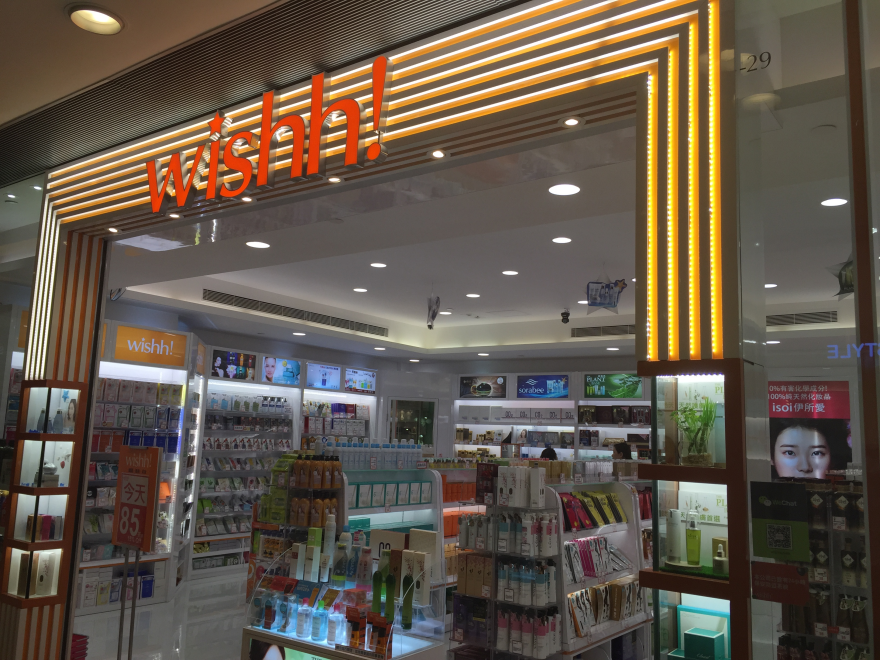 Determined to make a name for themselves in one of the most prominent cultural centers of Asian cosmetics, Klairs made their entrance into the Hong Kong cosmetic market in Sept. 2013 through their partnership with popular drugstore retailer Wishh!, which has over 40 locations in the city.
Offline retail was widely successful in reaching out to tourists and consumers in Hong Kong through a direct approach. Opposed to the traditional method of relying on e-commerce, people had the opportunity to test the products on-the-spot and purchase it for their friends and family.
As with any marketing strategy for a global audience, Klairs recognized the importance of reaching out locally. In a highly media-influenced city like Hong Kong, traditional media, like television and print advertising, and social media regularly feature beauty reviews.
Wishtrend Hong Kong's Facebook page, along with a Klairs Hong Kong Instagram and Facebook page allowed Klairs reach fans. These platforms allowed fans from Hong Kong feel more connected with Klairs through active communication.
As Klairs grew in prominence in Hong Kong through continued marketing, social media allowed them to reach out to local influencers in a campaign in which Instagram and Facebook posts would feature a new recommended product from social media influencers. As much as Klairs targeted younger audiences, this generated great buzz.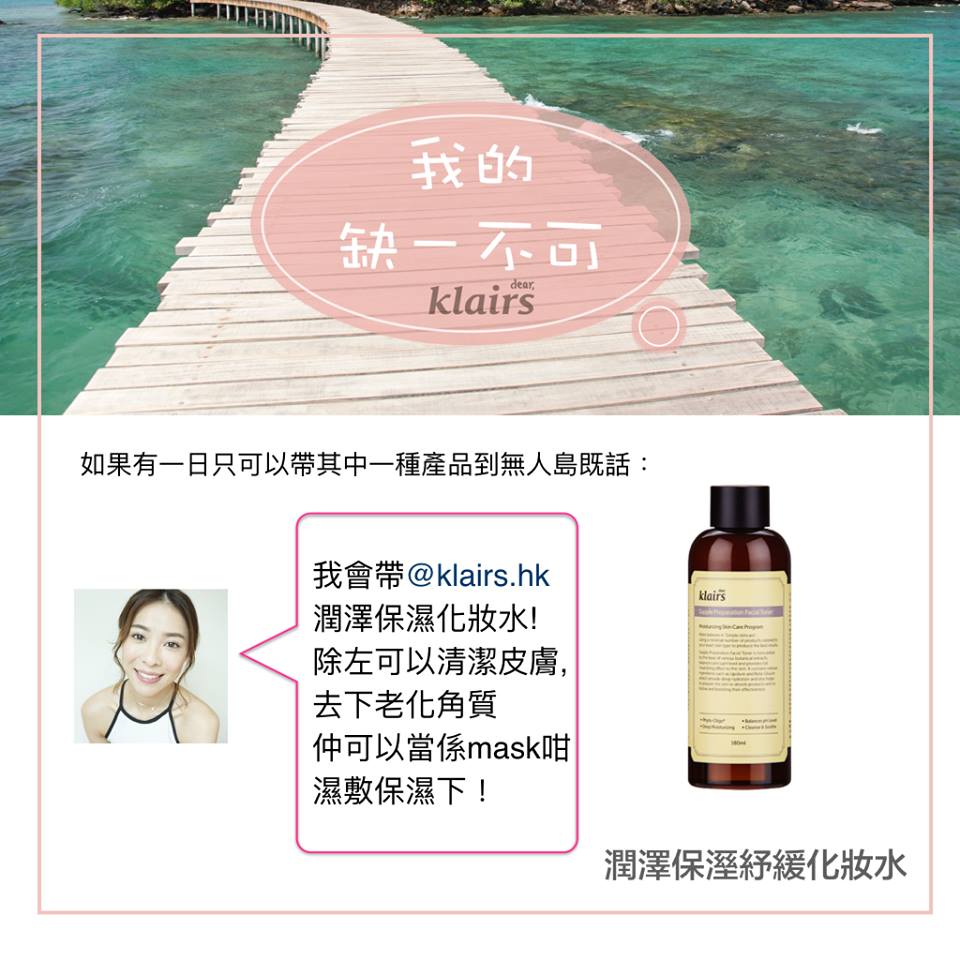 Influence of the digital age in marketing
As younger audiences could relate to and look towards influencers with trust, they saw Klairs with trust. In this digital age, consumers unfamiliar with Klairs relied on Instagram reviews found on tags #klairs #klairshk to learn more.
A successful product was the Illuminating Supple Blemish Cream, also popular in Korea for its natural yet brightening finish. It reached out to the local desire for natural cosmetics that soothe and brighten.
In addition to this current campaign, Klairs plans more collaborations with influencers for social media marketing.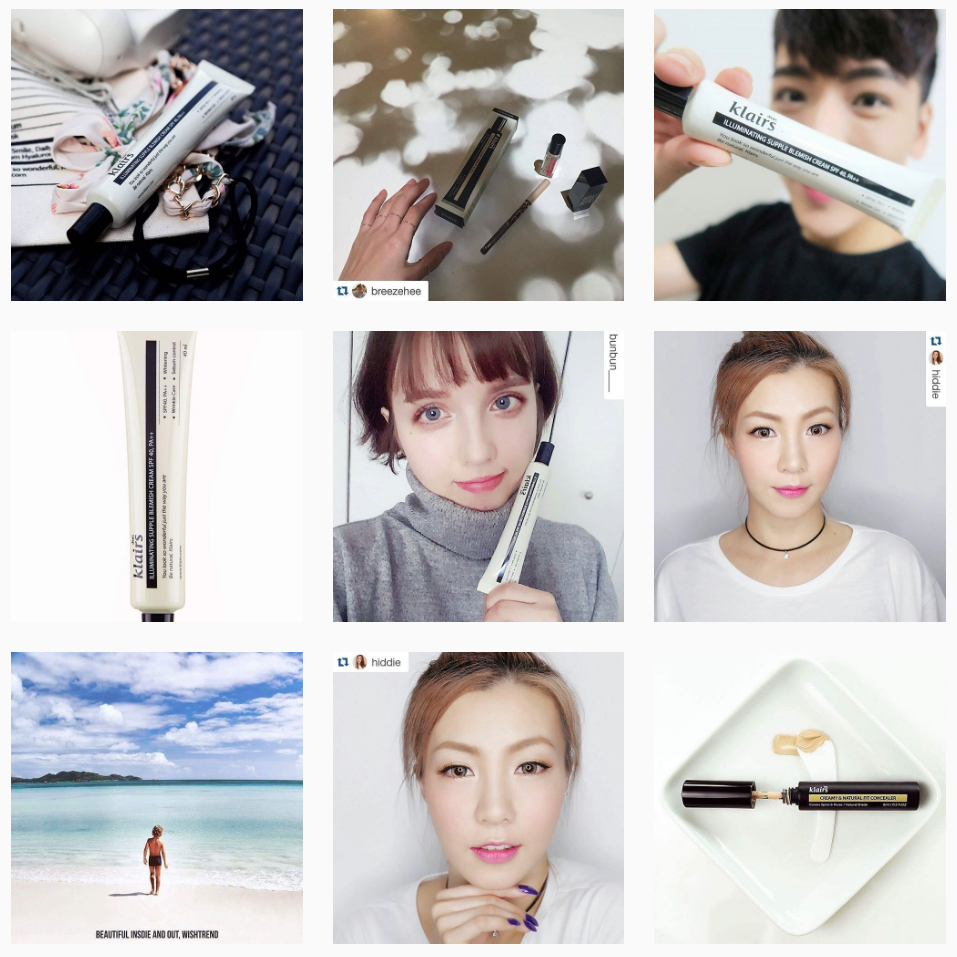 The global future of Klairs
Klairs hopes to become more than just a fleeting brand whipped up in the fad of Korean cosmetics. They are constantly working to reach out to their global customers on a more personal level. With enthusiasm surrounding Klairs and increased support on social media, the future holds bright prospects for the future.
Klairs is working to meet their Hong Kong fans through offline channels and are planning future marketing campaigns with influencers.
Starting out as a small brand in 2009, Klairs never imagined they would establish themselves in 15 countries. Klairs hopes to continue to reach out across the globe and provide people with a solution to their skincare needs.
If Klairs is yet in your area, visit their homepage or Wishtrend, the e-commerce site of Wishcompany, who produces Klairs.