Hi everyone! It's Klairs here, how's your 2020 going?
We are doing well, busy but happy, working hard to present to you guys new and exciting things.
We collected some good news from last year, and we had more than little.
We hope to look through the good news together. 🙂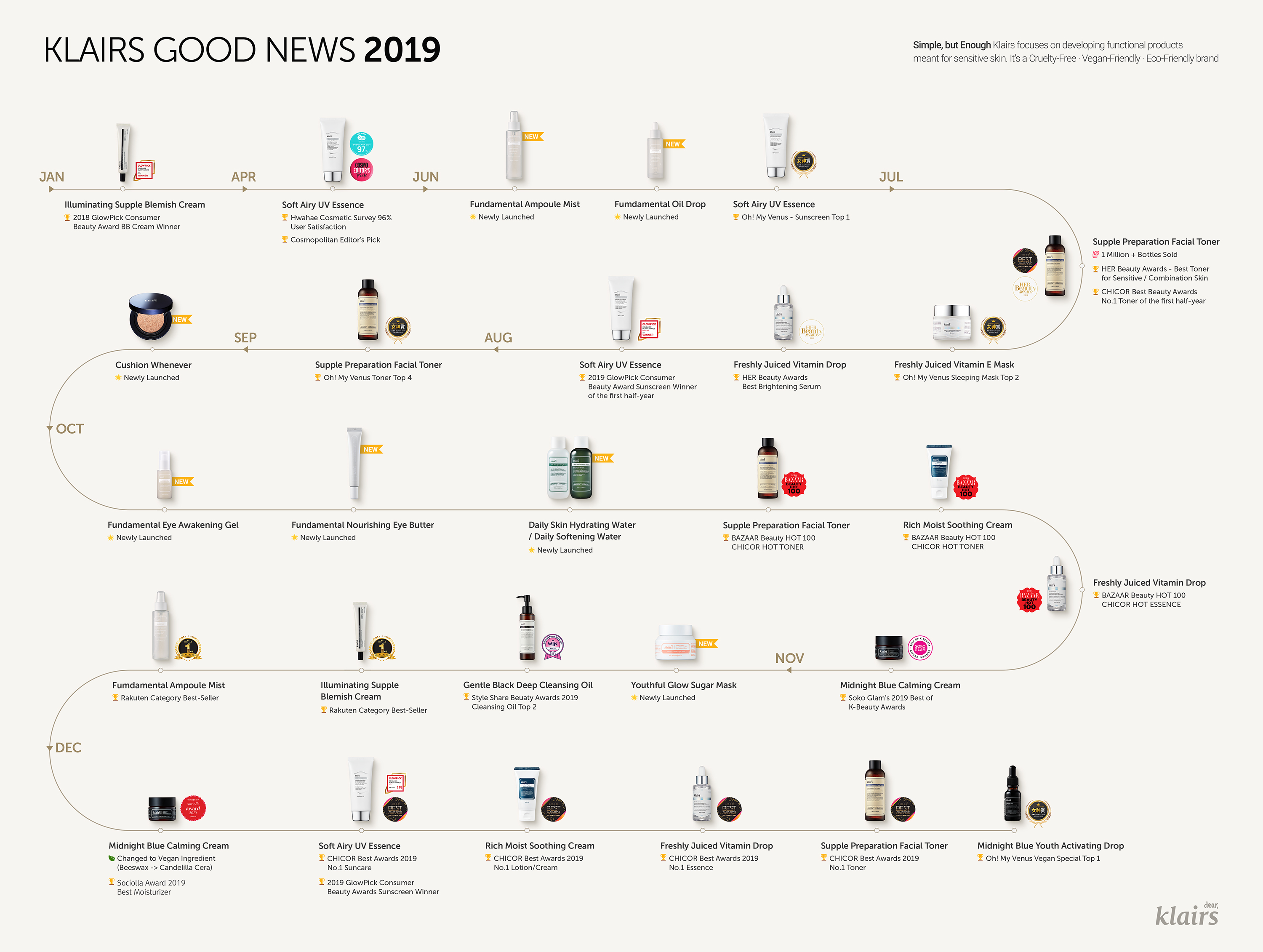 In 2019, Klairs was awarded over 20 prizes at home and abroad, and our 'Supple Preparation Facial Toner' with the nickname of 'Holy Grail Toner' recorded a total of over a million bottles sold. (We are excited to see if there will be another million-seller coming out this year…!)
We also launched 8 new products, including 'Soft Airy UV Essence' which was ranked #1 on sunscreens by Glow Pick only 3 months after the launch, and which also got 5 awards just in the previous year. Klairs is working hard to make an essential steady seller for all. Klairs is working hard this year to remain as a brand that many people need.
We owe this good news to those who always love Klairs. Thank you so much again, and we hope that you stay with us this year as well. Thank you! 🙂