– Celebration of the Klairs Supple Toner and Vitamin Drop Surpassing 2 Million Bottles in Sales
– Global bestseller products in over 40 countries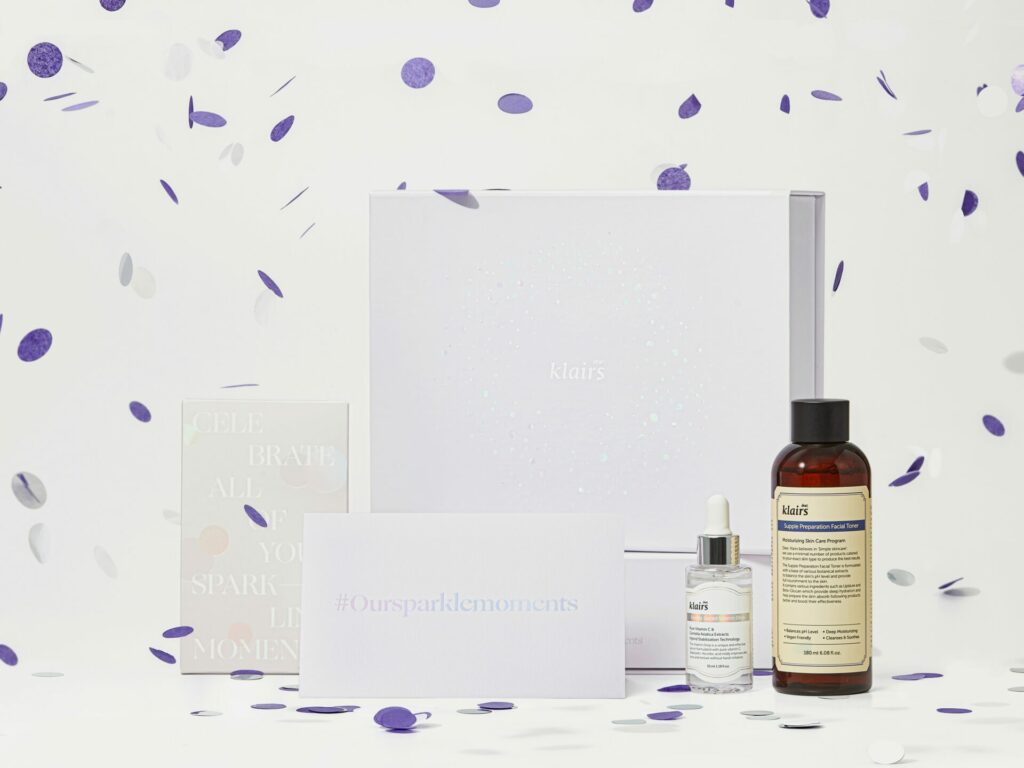 Dear Klairs, a sensitive skin care brand, announced on the 15th that it will launch a limited edition 'Sparkle Moments Box' in collaboration with pop-up card brand Popperoni.
The Sparkle Moments Box was created to commemorate the accumulated sales of 2 million bottles of Klairs' best-selling products, the Supple Preparation Toner and Freshly Juiced Vitamin Drop. The two products have been certified as vegan products by the Korea Vegan Certification Institute as Number 1 and 2 in the cosmetics sector. Both products have been exported to 40 countries around the world and have high repurchase rates in major domestic and foreign distribution channels.
The Sparkle Moments Box consists of the Supple Preparation Facial Toner, Freshly Juiced Vitamin Drop, and a Popperoni Confetti Card. The Popperoni Confetti Card shoots out confetti when opened and can be recycled and reused.
Dear, Klairs will hold a 25% discount promotion from the 15th to December 29th to celebrate the launch of Sparkle Moments Box. Limited quantities are available on the official Klairs website and the Klairs Seoul flagship store located in Sinsadong.
Meanwhile, Klairs was founded in 2010 and is passionate about animal rights and environmental organizations. Since the beginning, Klairs has donated to multiple projects supporting these causes. This year, in celebration of the Vitamin Drop surpassing 2 million bottles in sales, Klairs donated proceeds from Vitamin Drop sales (from September 14 to October 31) of 30 million won to the Beagle Rescue Network. In addition, Klairs supports sustainability projects by collaborating with eco-friendly brands.