---
Dear, Klairs Vietnam has officially launched its website earlier this month. Now, consumers in Vietnam can learn more about Dear, Klairs products on the official website. This is a special launch because Vietnam has been one of Dear, Klairs' special partners for a long time. To be specific, Dear, Klairs first launched in Vietnam in 2015. After entering Sammi Shop, one of the most popular drug stores in Vietnam, Klairs has experienced rapid growth in multiple sales channels such as Guardian, Hasaki, and Shopee.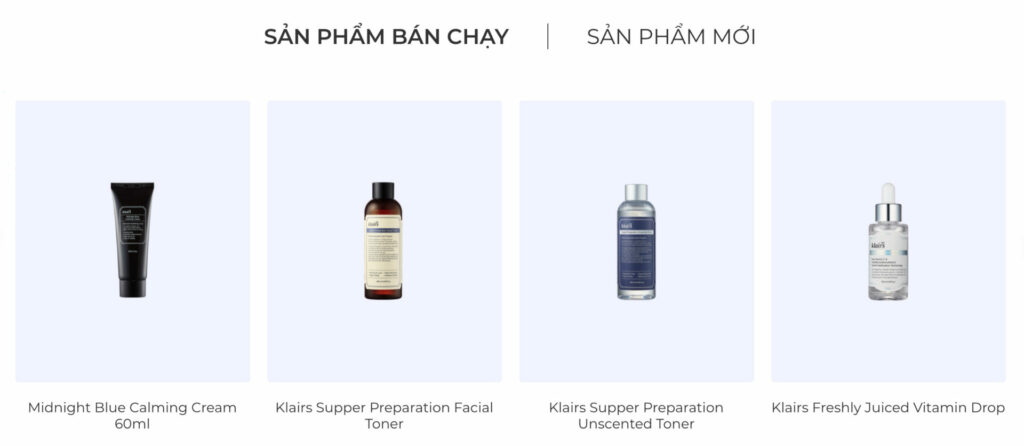 Since its launch in Vietnam, many products have become bestsellers from the Supple Preparation Facial Toner that has sold over a million bottles to the Freshly Juiced Vitamin Drop which surpassed over 2 million bottles in global sales.
Dear, Klairs has also hosted many events in Vietnam. In 2019, Wishcompany (CEO Ryan Sungho Park) partnered with Sammi Shop to host the "Korean Real Glow Event" in Ho Chi Minh City, making it the 4th event in Vietnam. The Dear, Klairs team was able to meet local buyers, media, and consumers at the event.
Dear, Klairs Vietnam can be found online and offline at Sammi Shop, Watsons, Guardian, and Sociolla. Products will be available for purchase on the official Dear, Klairs Vietnam website soon and in celebration of the launch, there will be special promotions so please stay tuned.