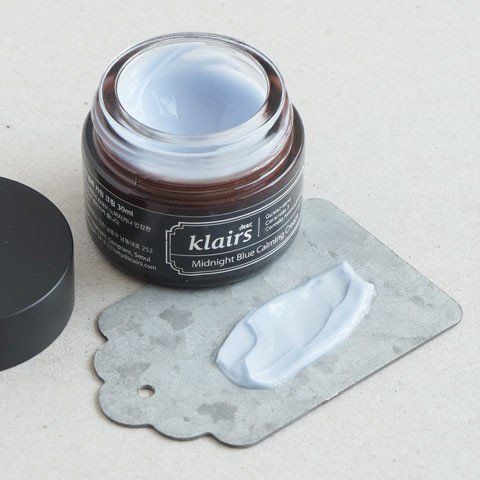 The Klairs Midnight Blue Calming Cream was recently featured on PopSugar, one of the largest online source of all things pop culture.
In an article titled "5 Unique Korean Beauty Skin Care Ingredients You Need to Try in 2017", Charlotte Cho, esthetician and co-founder of SokoGlam, shared that with the natural skew people have been recently taking in their search for skincare products, that natural color formulations will be all the rage.
"A good example is the Klairs Midnight Blue Calming Cream, which uses guaiazulene, a plant-based ingredient extracted from chamomile," Cho said. "Guaiazulene gives the formula its blue coloring, which may look artificial but is actually its natural state, and is an effective treatment to soothe and calm extremely irritated, sensitive skin."
The Midnight Blue Calming Cream is available for purchase on wishtrend.com, or through any one of Klairs' international retailers.