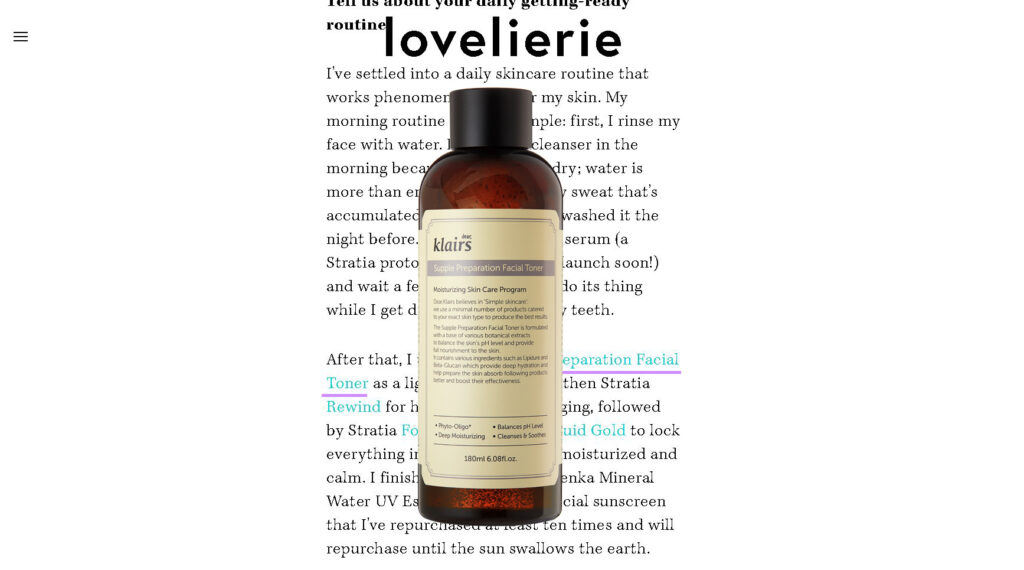 Klairs Supple Preparation Facial Toner was mentioned in an online beauty publication that discusses makeup trends, brands, and innovations. They also provide tutorials, reviews on products, and industry insights related to cosmetics.
Bree, a skincare wiz, wrote about her skincare routine and the products that work well for her. She included Klairs toner in her skincare routine and how she uses it in the article.
The full Klairs selection is available for purchase online at Wishtrend.com, or through any one of Klairs' global partners.