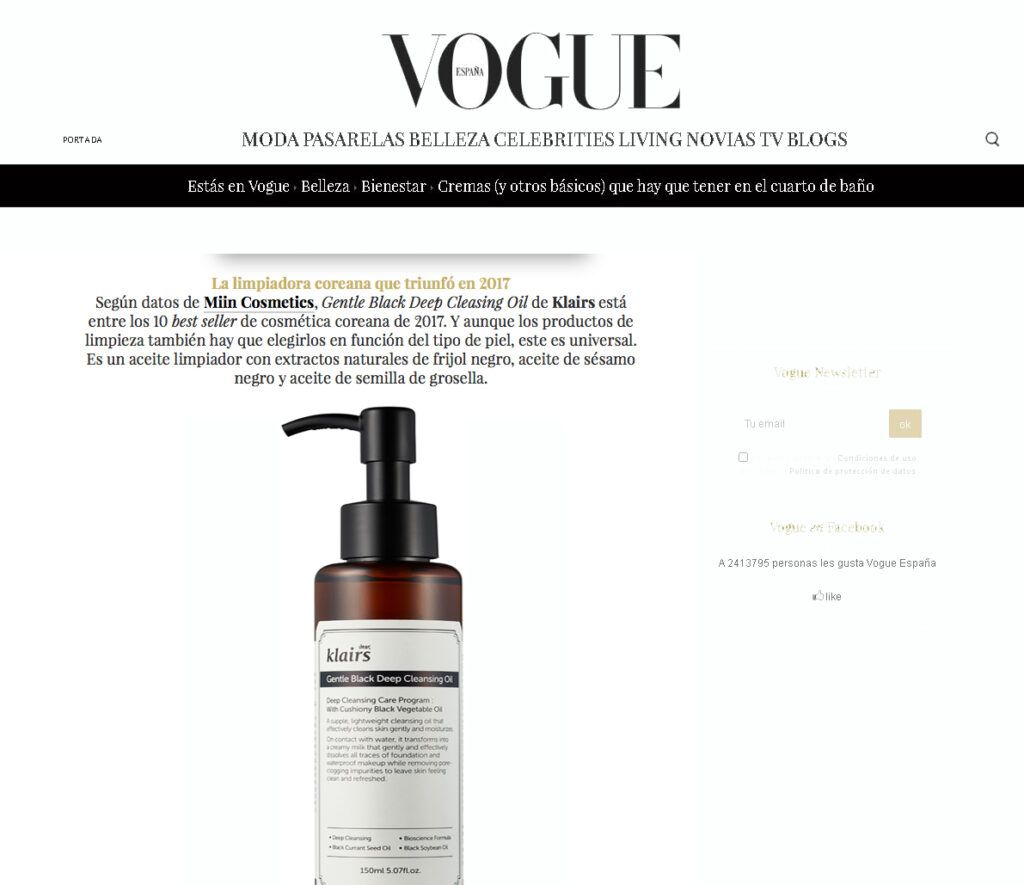 The Klairs Deep Black Cleansing Oil was featured in Vogue España's recent feature on an article called, "Creams (& other basics) that are must haves for your bathroom".
Editor, Ana Morales, writes about must have skincare products for your bathroom, and Klairs Cleansing Oil was mentioned. She shared that Klairs was among the Top 10 best brand under the category of Korean Cosmetics in 2017.
In the article, Klairs Cleansing Oil was described to be a universal cleanser suitable for all skin types, and it includes natural ingredients such as extracts of black bean, black sesame oil, and currant seed oil. The cleanser is not only gentle, but effective at cleansing the face thoroughly, including waterproof makeup.
Shop Klairs full collection at wishtrend.com, or through one of many international retailers.