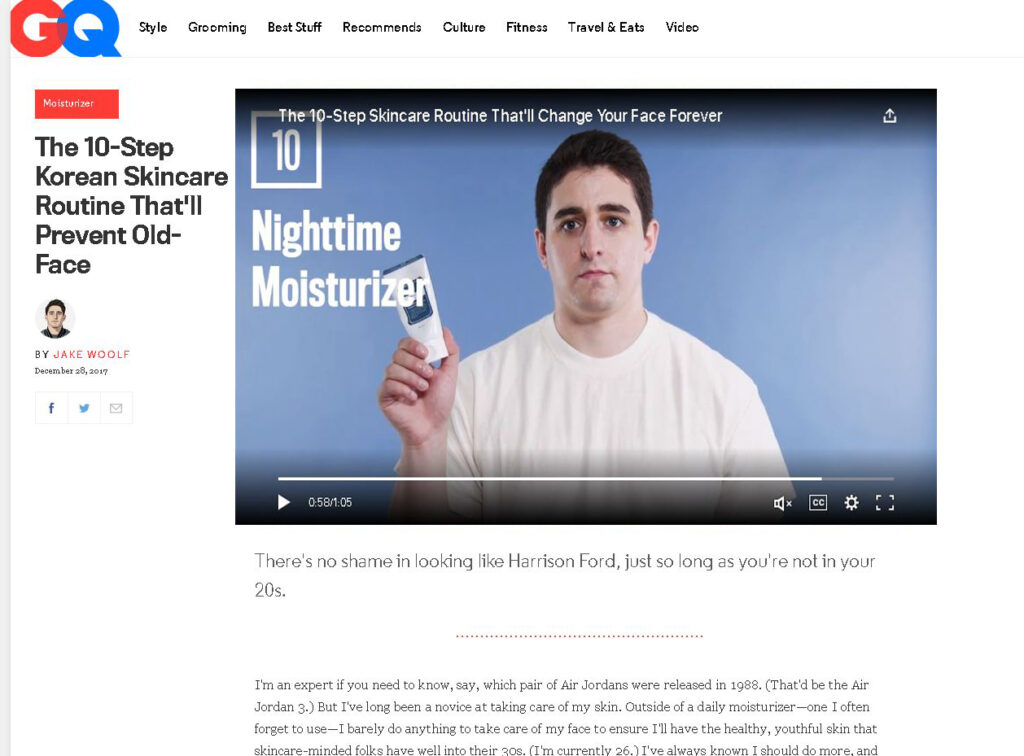 Klairs Rich Moist Soothing Cream has been featured in GQ's recent article titled, "The 10-Step Korean Skincare Routine That'll Prevent Old-Face."
Before GQ Style Writer, Jake Woolf, was introduced to the 10 Step Korean Skincare Routine by the co-founder of Soko Glam, he did not use skin care products consistently. However, he decided to partake in this new skincare routine and has shared his experience on it. In his 10 Step Routine, he incorporates the Soothing Cream as a nighttime moisturizer for his face.
Woolf comments,
"Plus, it really does work if you're willing to put in the effort. Over the course of this process, my skin felt softer, healthier, and people really did notice. And I can now say confidently that the feeling of someone telling you your skin looks amazing is 100 times more enjoyable than being complimented on your Jordans."
Klairs continues to garner love and support worldwide. The collection is available for purchase online at Sokoglam.