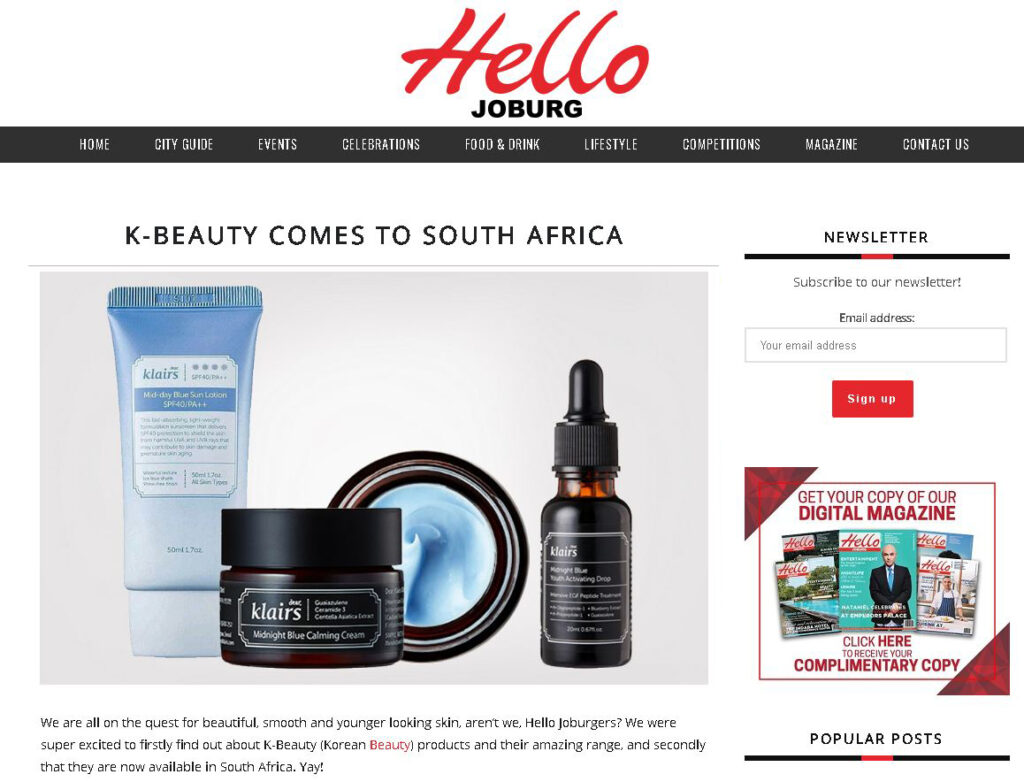 Klairs blue line collection was featured on Hello Joburg's article titled, "K-Beauty Comes to South Africa", one of the longest running lifestyle publications in Johannesburg.
In it, it discusses how the Koreans are well-known for its skincare products that has the miraculous power to help maintain youthful, flawless looking skin. In addition, it talks about the quality of the ingredients and ethical values that are found in Korean skincare companies.
Klairs continues to garner love and support worldwide. The whole Klairs collection, is available for international purchase online at Wishtrend.com, or through any of Klairs global partners.