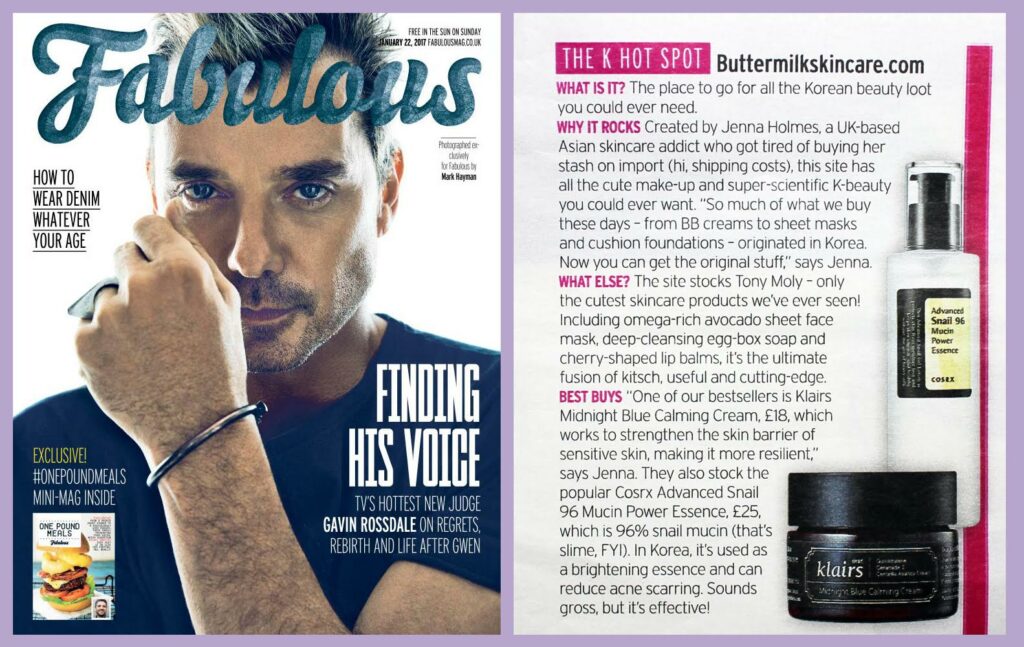 The Klairs Midnight Blue Calming Cream was featured in the recent January 2017 issue of 'Fabulous'.
Titled, "The K Hot Spot", the article highlighted the story of a UK local Klairs retailer through an interview with its founder, Jenna Holmes.
"One of our bestsellers is Klairs Midnight Blue Cream," Holmes said in response to a section titled, "best buys". Faring well in the UK and other parts of the world, the blue cream continues to receive much love and support.
The Midnight Blue Calming Cream is available for international online purchase through Wishtrend.com, or through any one of Klairs' global partners.