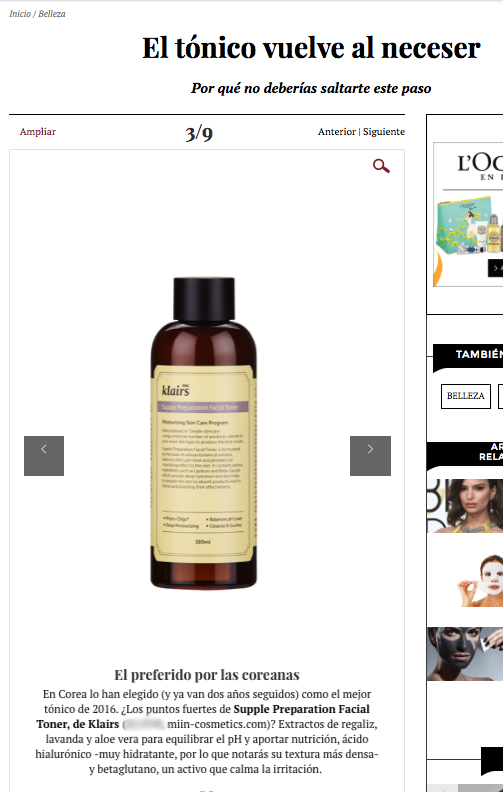 The Klairs Supple Preparation Facial Toner has been featured in an article by InStyle Spain as one of their top toner recommendations.
Their article, highlighting the importance of toners in any skincare routine, recommended a total of 9 different toners, and mentioned the Klairs toner as the best toner in South Korea.
The toner is available for international purchase online at Wishtrend.com, or through any one of Klairs' global partners.