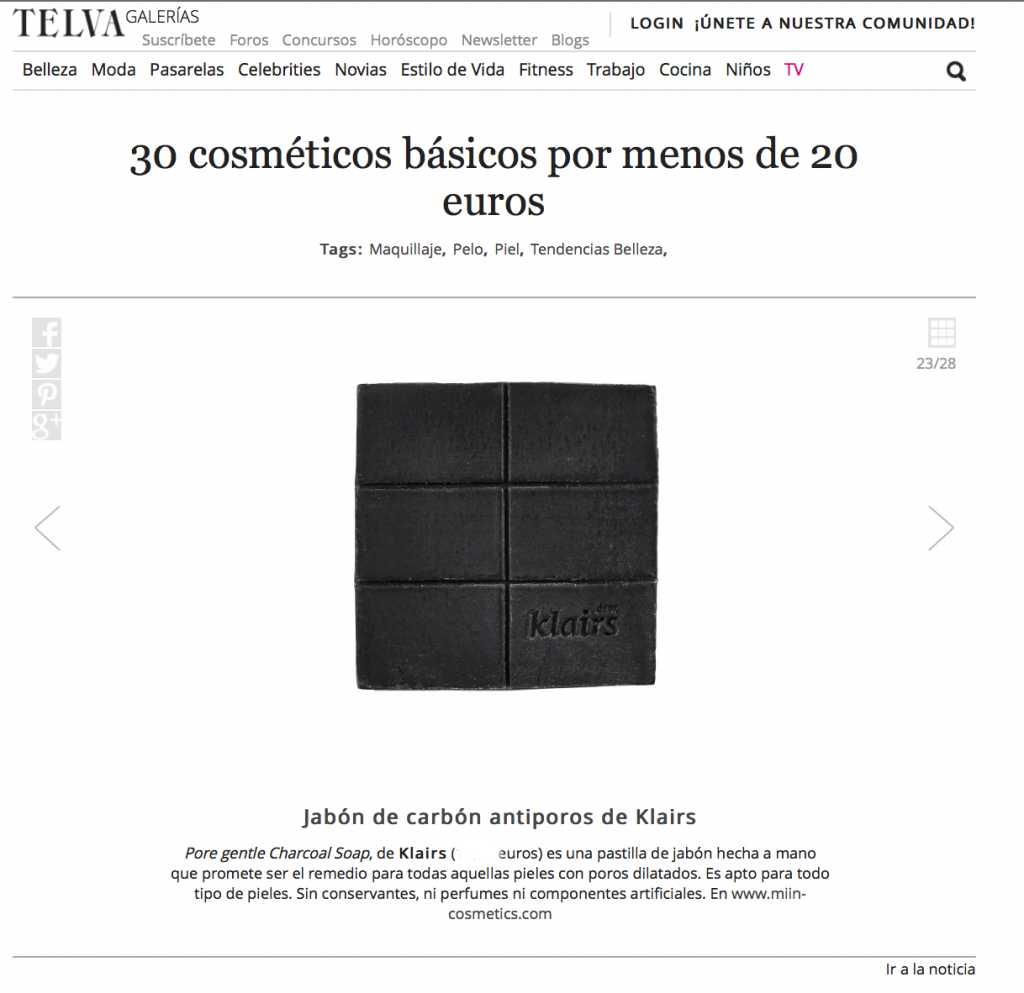 The Klairs Gentle Black Sugar Charcoal Sugar Soap has been featured in Telva Magazine in May 2016.
As the seasons change, it is essential that our cosmetic products are able to give us the care we need based on the adjusting environment. Telva Magazine shares the difficulty of finding high-quality products for reasonable-prices and created a list of "30 Essential Cosmetic Items Under 20 Euros" for their readers.
Perfect for the warmer months, the Gentle Black Sugar Charcoal Soap is handmade soap which provides necessary treatment for your enlarged pores and has been gaining recognition in stores across the nation.
"Its usable for all skin types and created without preservatives, perfumes, or artificial components," Telva Magazine said in their feature.
People can purchase the soap online through MiiN Cosmetics and Wishtrend.