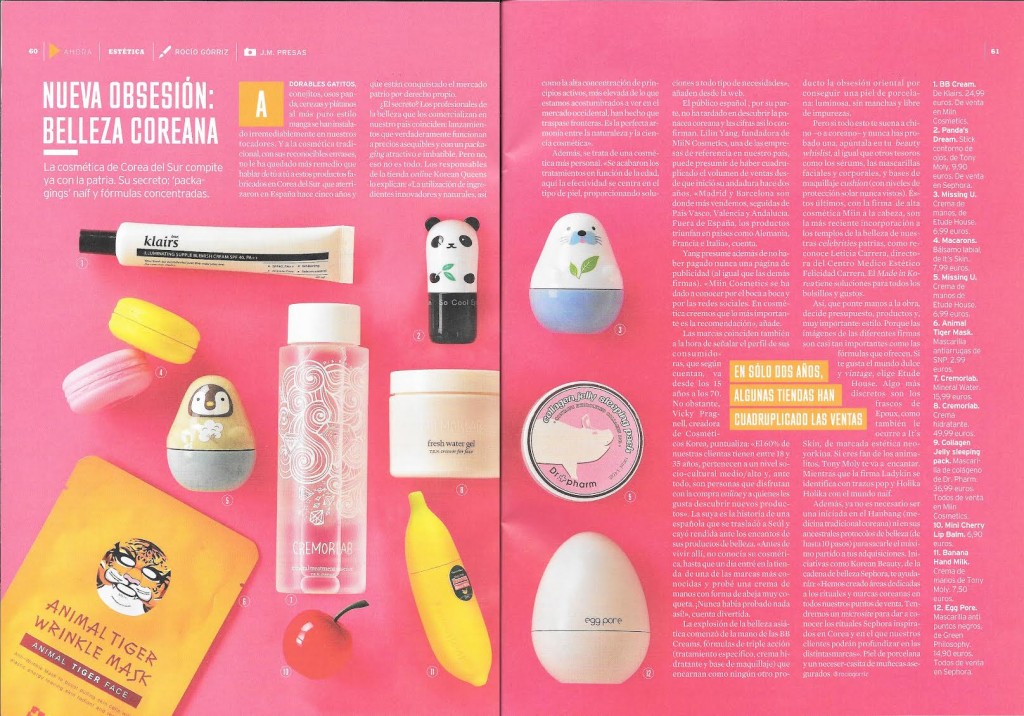 The Klairs Illuminating Supple Blemish Cream has been featured in the April 2016 edition of Spain's El Mundo magazine in their Korean cosmetic spread.
Titled, "Newest Obsession: Korean Makeup," El Mundo's top 12 Korean makeup items were highlighted in the magazine and shared with readers as the leading products in not only the K-Beauty scene but the Spanish cosmetic market.
"Not only attractive packaging, but also natural ingredients are key secrets of Korean Beauty," El Mundo said.
The first product to be mentioned, the Klairs Illuminating Supple Blemish Cream was praised for its innovative formula and packaging.
The BB Cream is available for purchase on Wishtrend, Sephora Spain, and MiiN Cosmetics.