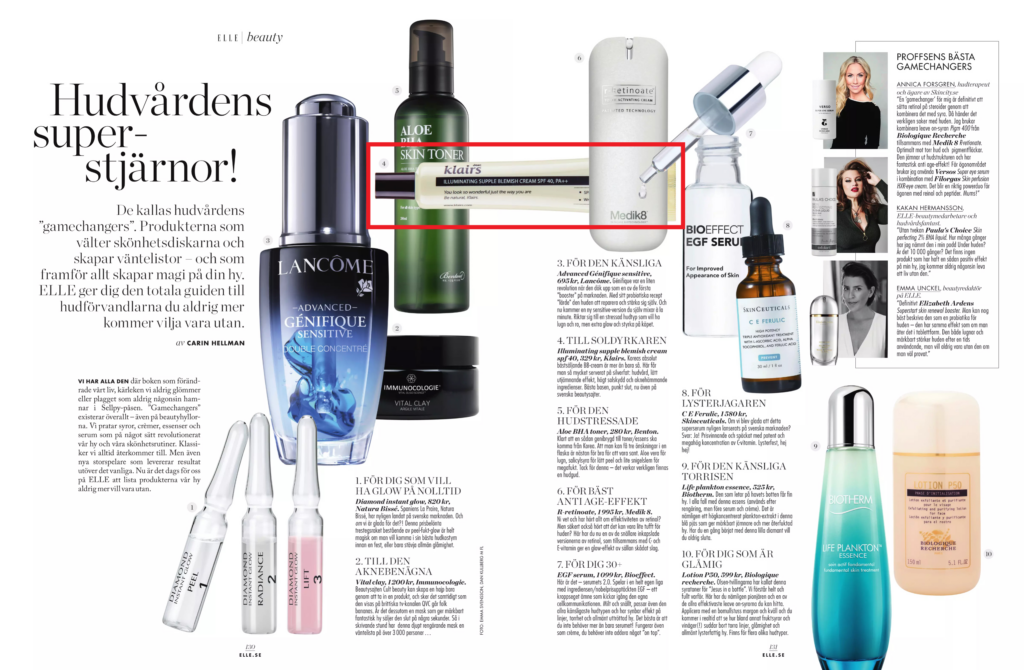 The Klairs Illuminating Supple Blemish Cream was featured in ELLE Sweden in an article titled, "Skincare Superstars!"
Long loved in Korea, the BB Cream is catching the attention of those around the world for its innovative formula that combines skincare with makeup, for comfortable, naturally flawless looking skin all day.
"One of Korea's bestselling BB Creams that gives light coverage, has high SPF, and also helps to fight acne," the ELLE article mentioned. "It is the absolute best base makeup product!"
The Illuminating Supple Blemish Cream is available for international purchase online at Wishtrend.com, or through any one of Klairs global partners.