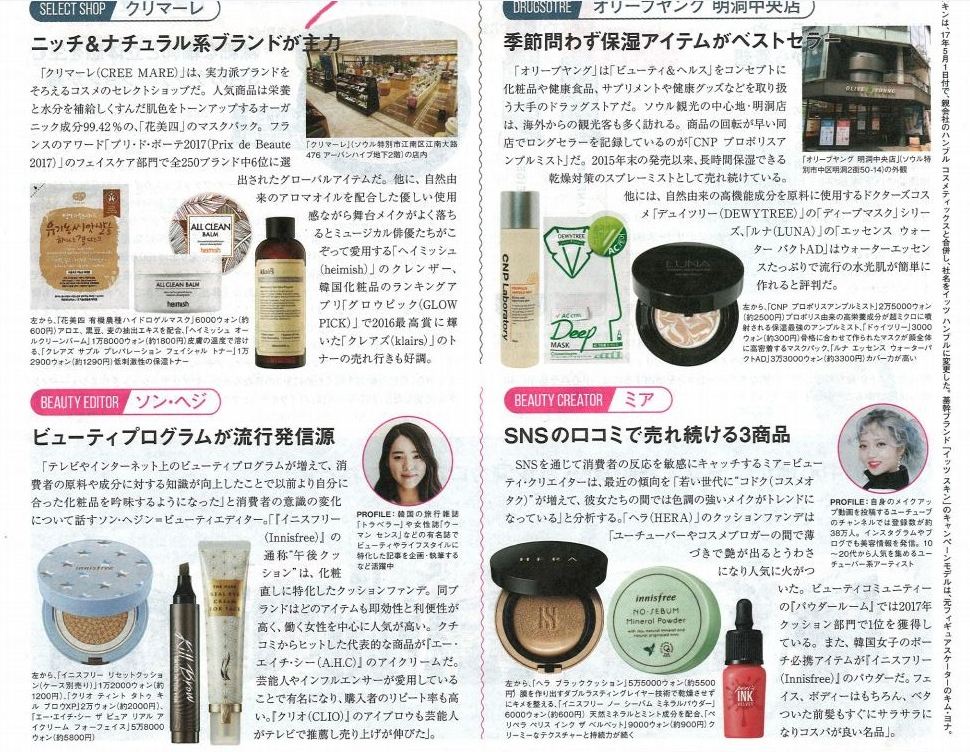 The Klairs Supple Preparation Facial Toner was featured in Japanese beauty publication, WWD Beauty.
In their introduction of Korean beauty to Japanese readers, WWD Beauty put together a selection of top resources to consult when shopping for K-beauty: beauty editors, beauty creators, drugstores, and select shops – of which they selected Creemare.
And of their top selling, most notable products was the Klairs Supple Preparation Facial Toner, continuously loved by many in Korea for its soothing, deeply moisturizing properties, even ranking No. 1 on popular Korean cosmetic ranking application, Glowpick.
The Supple Preparation Facial Toner, as well as the whole Klairs collection, is available for international purchase online at Wishtrend.com, or through any of their global partners.