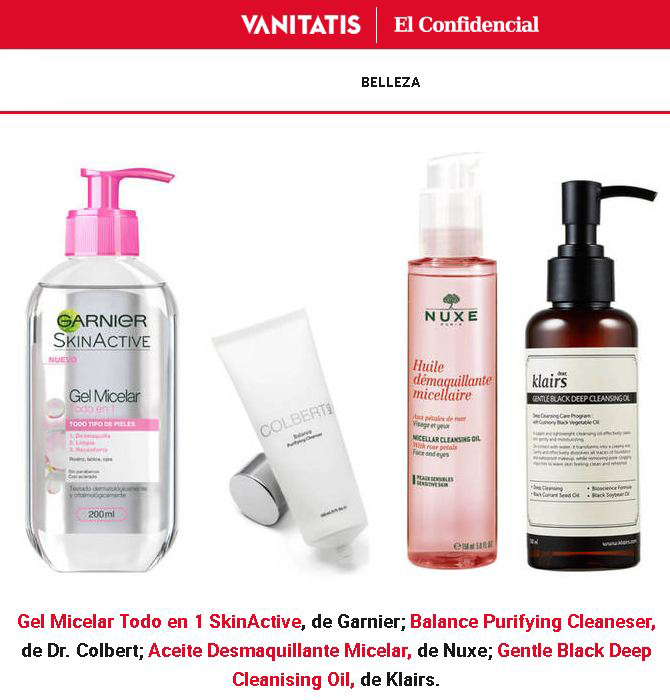 The Klairs Gentle Black Deep Cleansing Oil was featured in an article by Spanish publication, Vanitatis Magazine.
In their article titled, "Double facial cleansing, the Asian beauty routine that succeeds among bloggers", popular K-beauty trend of double cleansing were introduced to the readers, along with some of their top product recommendations for getting it done well.
"You will notice the skin gets much softer and if you are afraid that it can irritate your skin excessively (although it would not have to thanks to the soothing power of the oil cleaners)," Vanitatis said, as they introduced the Gentle Black Deep Cleansing Oil. "You can do it a couple of nights a week first."
The cleansing oil is available for international purchase online at wishtrend.com, or through any one of Klairs global partners.