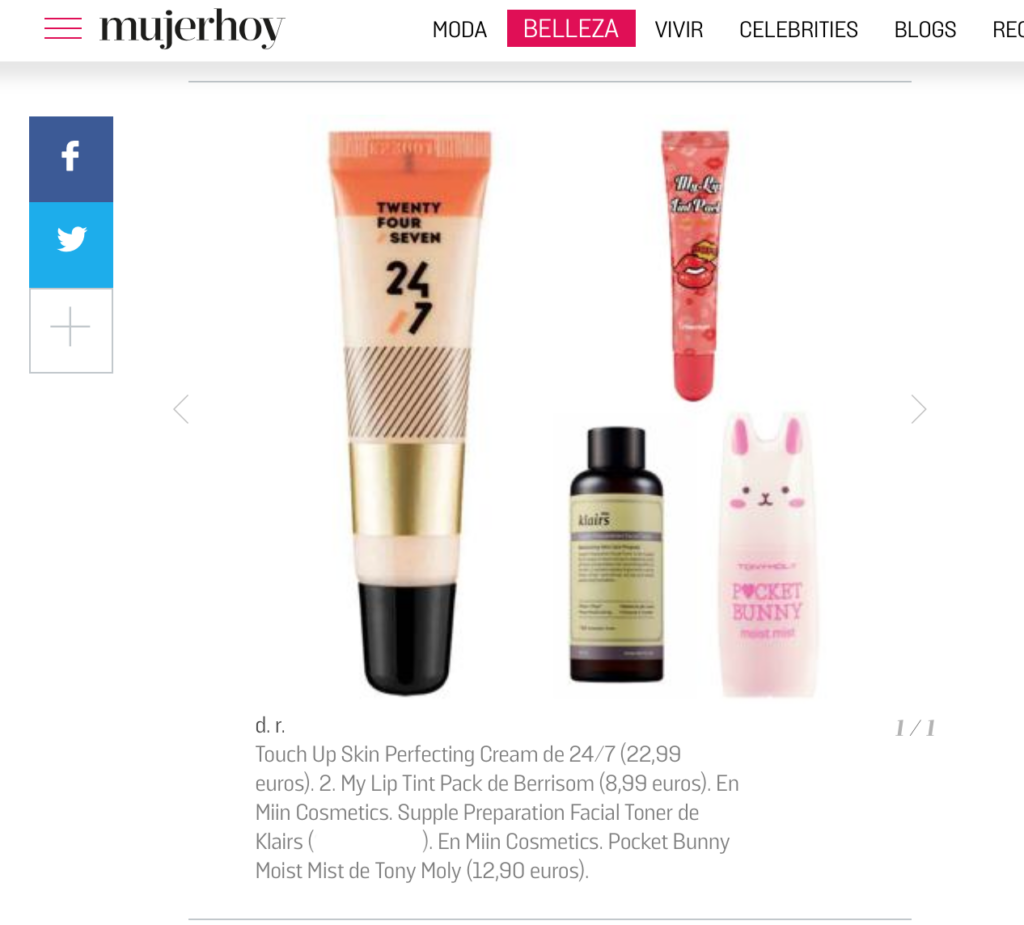 The Klairs Supple Preparation Facial Toner was featured in a recently article on Spanish beauty and lifestyle magazine, Mujerhoy.
Titled, "Korea, the mecca of innovation", the article highlighted some of the best beauty innovations that came from Korea. Of the many beauty innovations were the rise of multi-functional toners.
Their pick? The Supple Preparation Facial Toner, which continues to be loved around the world for its calming, soothing, hydrating and pH balancing properties.
The toner is available for international purchase online at Wishtrend.com, or through any one of Klairs global partners.