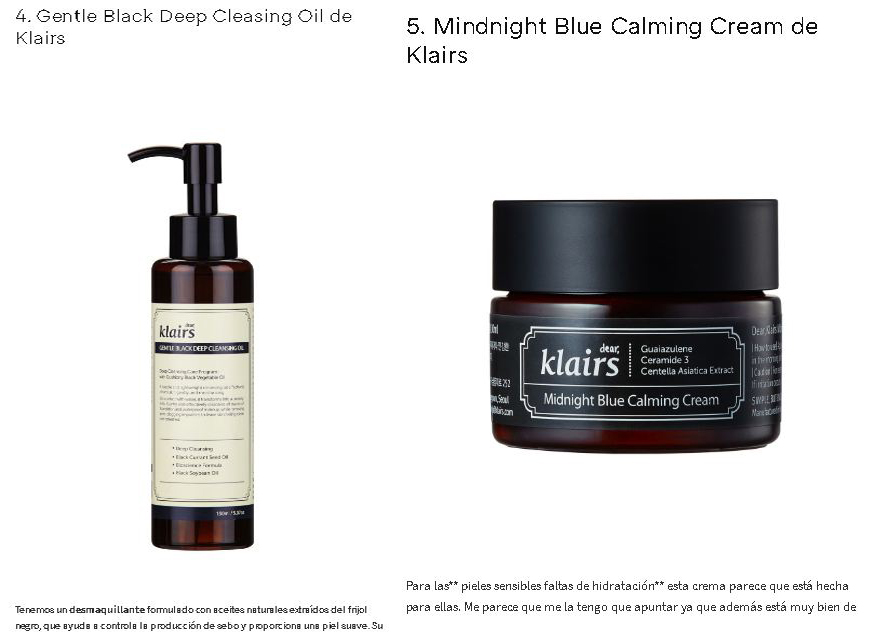 Klairs Midnight Blue Calming Cream and Gentle Black Deep Cleansing Oil has been featured in a prominent Spanish publication called Trendencias Belleza. The article was titled, 'The Top 10 Best Selling Korean Cosmetics of 2017' and Klairs ranked within the Top 5.
Klairs products have garnered international attention for their incredible ingredients and effective products, particularly in Spain. The article described the cleansing oil to be unique, in that, its main ingredients derive from natural oisl, such as the Black Current Seed Oil and Sesame Oil, which are great in helping to balance sebum production, while providing antioxidant benefits to the skin. In addition, it described the Calming Cream to work great for those with sensitive skin and those dealing with inflammation or redness.
Check out the full Klairs collection is at Wishtrend or through any one of Klairs' global retailers.