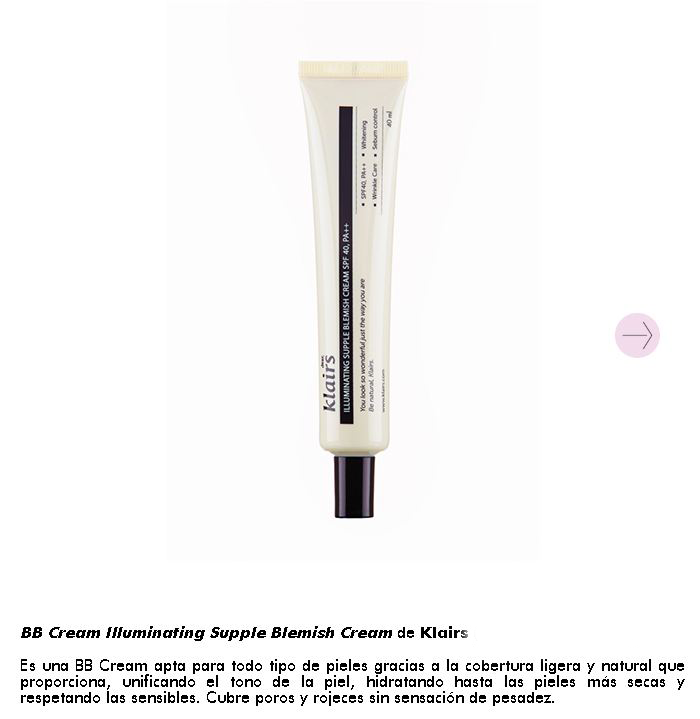 The Klairs Illuminating Supple Blemish Cream was featured in a recent article by Spanish magazine, L'Officiel.
Titled, "The latest in Korea? Jamsu makeup", the article focused on introducing the Spanish public to the Korean makeup trend of jamsu, while simultaneously introducing their "top 5 products of South Korean makeup" to readers.
First earning great love in Korea, the BB cream has now risen to become a staple in worldwide beauty markets.
"It is a BB Cream suitable for all skin types thanks to the light and natural coverage it provides," L'Officiel said. "Unif[ies] the tone of the skin, moisturiz[es] even the driest skin, and respect[s] the sensitive."
The Illuminating Supple Blemish Cream is available for worldwide purchase on Wishtrend.com, or through any one of Klairs international retailers.