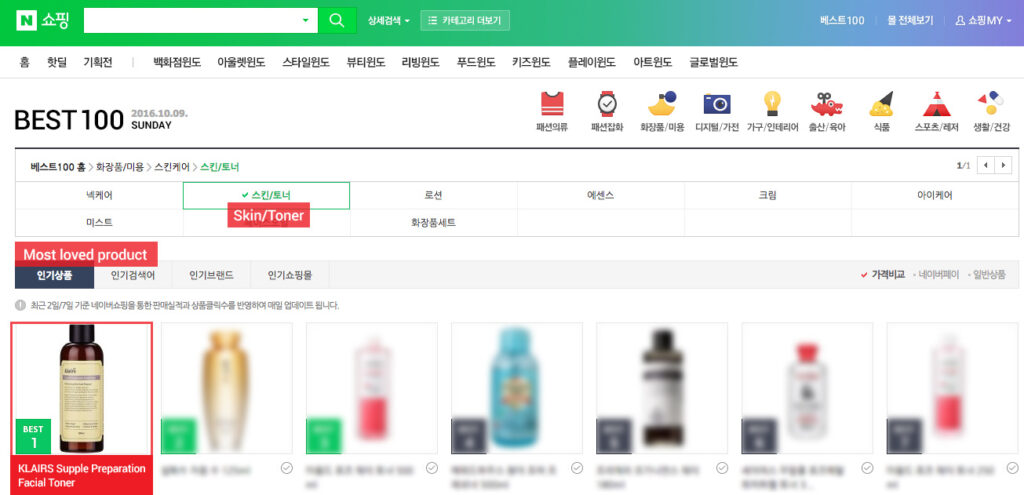 The Klairs Supple Preparation Facial Toner has placed as the No.1 people's choice product in their Best 100 list for the toner category.
Equivalent to that of Google or Yahoo, Naver is one of Korea's leading search engines, and source of news on anything from politics to beauty.
Updated on a daily basis to reflect real-time user reviews, the toner hiked its way up to first place on their shopping platform, and continues to reflect the support the product has been receiving on top Korean cosmetic ranking application, Glowpick.
The toner can be purchased online at wishtrend.com, or through any of Klairs' global retailers.