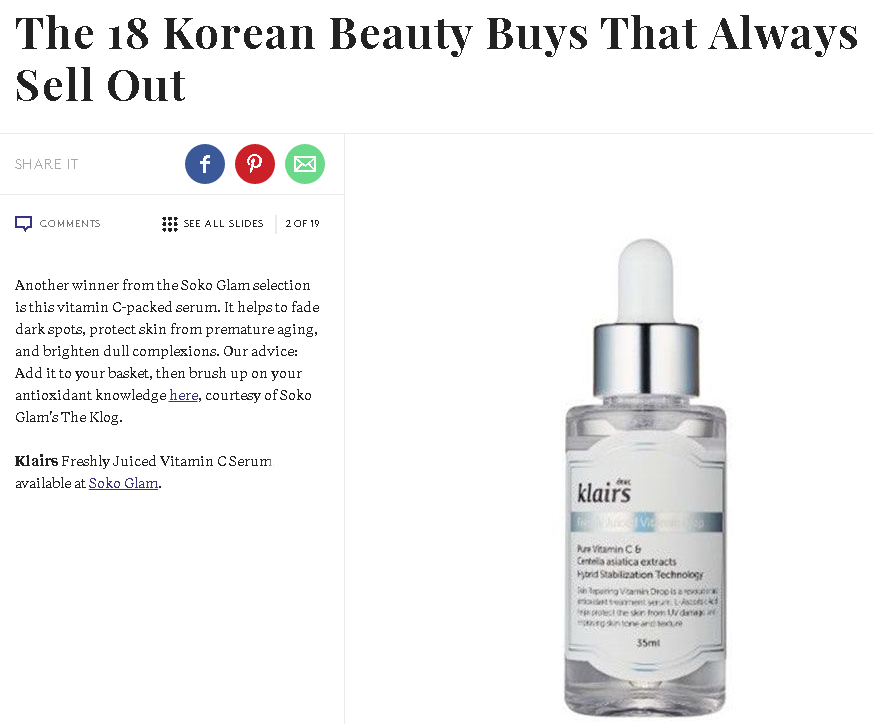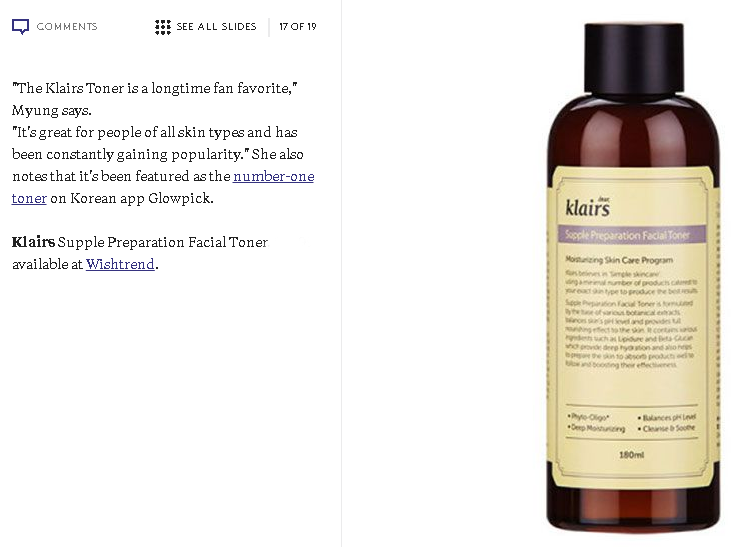 The Klairs Freshly Juiced Vitamin Drop and Supple Preparation Facial Toner has been featured as one of "The 18 Korean Beauty Buys That Always Sell Out" on Refinery29.
"With so many new beauty innovations coming out of South Korea on the regular," Beauty News Editor Taylor Bryant said. "It's no wonder that it's nearly impossible for the average person to keep up with the latest and greatest release."
In her list, Bryant speaks to various prominent K-beauty retailers, Wishtrend included, and gets the scoop of the best of the best.
Constantly best-sellers, the vitamin drop is a top product in the US while the toner continues to take the No.1 spot on Korean cosmetic ranking app, Glowpick.
Both products are available for purchase globally on Wishtrend.